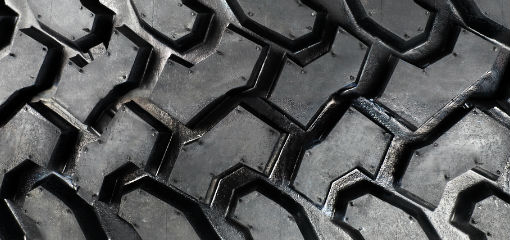 The criteria for assessing cuts in tyres can be confusing, so let's look at what needs to be considered.
Firstly, visually examine the tyre for cuts.  Where a cut is evident and cord is visible - Fail (cords exposed).
If no cord is visible, then assessing the cut requires a more physical inspection. Start by assessing, or measuring if necessary, whether the cut is more than 25mm long or 10% of the section width, whichever is greater (this will be 25mm for most vehicles as very few light vehicles have tyres wider than 250mm).
If the cut is shorter than this – Pass and advise.

If the cut is longer than this, open the cut with a blunt instrument taking care not to cause further damage.
If cords are then visible – Fail (cut deep enough to reach the ply or cords) Note: it must be visible cord, not cord felt with the blunt instrument or the ripple of cords under a thin layer of rubber.
If no cord can be seen – Pass and advise.
Following this process should enable you to always assess a cut tyre correctly.
Feature image courtesy of Shutterstock images.