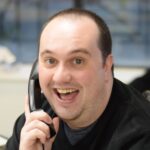 John Ploughman
John is the Acting Head of Content Design at DVSA, and works on the information you read on the GOV.UK website.
He worked at the Government Digital Service between December 2015 and June 2016.
Related content and links
About Matters of Testing
Official advice and information for MOT testers and the MOT industry.