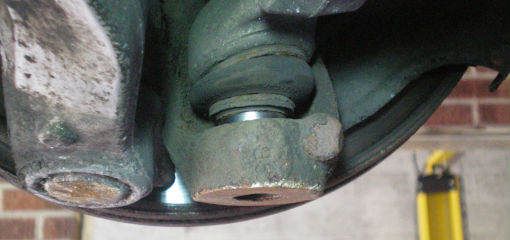 Sam Ballaam from Motor Engineers Grantham Lincs sent us this picture of a lower ball joint on a VW Passat brought to them for test.
On discovering the lower section of the ball joint to be missing they showed the customer who explained he had new tyres fitted, the next day he was travelling at 70 mph down the M6 and the offside front wheel fell off. The vehicle was subsequently recovered and repaired under an insurance claim. Sam explained that it was 3 months later when they tested the vehicle and the joint separated when given a tap.
Clearly this was another accident waiting to happen and prevented by their vigilance.
Send us your horror stories to mattersoftesting@vosa.gov.uk