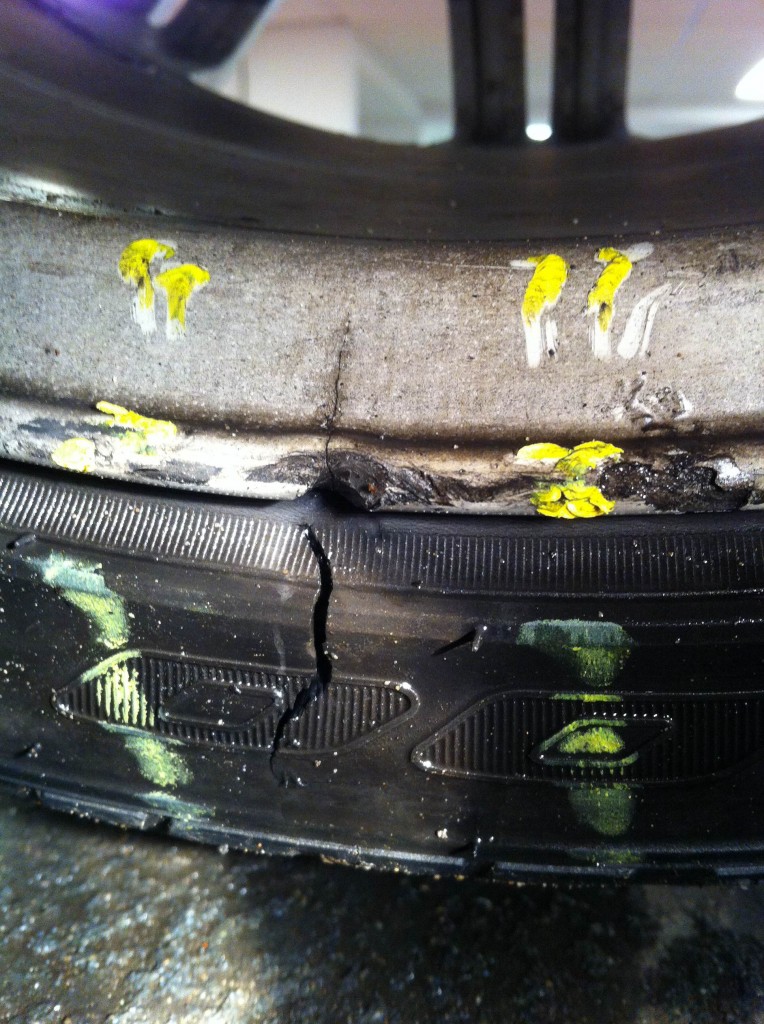 Sent in by Andy Evans, this photo shows damage to the wheel and tyre of a BMW 5 series believed to be the result of a pothole.
Andy says "this type of damage is becoming a more common sight particularly as more vehicles are now sporting lower profile tyres."
In this case the damage to the tyre and the edge of the rim gives a clear indication of the impact and prompts a closer investigation. But the crack to the rim could've easily been missed without the corresponding wheel damage highlighting the impact area.
Send us your horror stories to mattersoftesting@vosa.gsi.gov.uk