Andrew Nash from Deal MOT Centre sent us this example of poor workmanship found on a Toyota Land Cruiser he tested.
Someone attempted to remove the track rod ends. After removing a nut they replaced it with a wood screw to make what they thought was a safe repair. This is obviously a failure under RfR 2.2 C1 g of the manual "a retaining or locking device missing" along with the damaged dust cover (RfR 2.2 C1 c).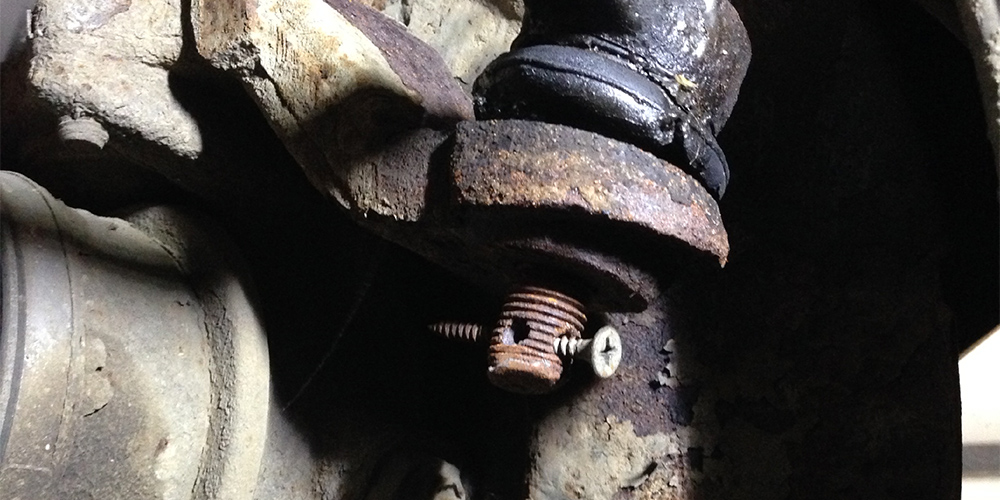 On the other side of the vehicle, the track rod end nut was left loose with no split pin, as it could only be undone half way. There's also clear evidence of the application of heat as seen in the damage caused to the other dust cover. If there are signs of excessive heat having been applied to a steering component this would also be a failure (RfR 2.2 C1 e), although this is difficult to assess from the photograph.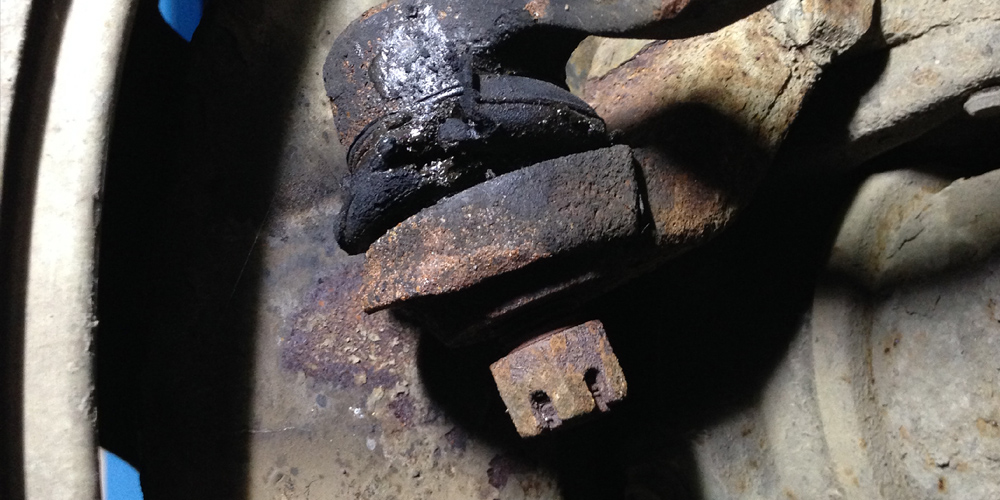 Luckily for the owner these joints had not completely separated before being found at MOT otherwise it may have resulted in a serious accident.