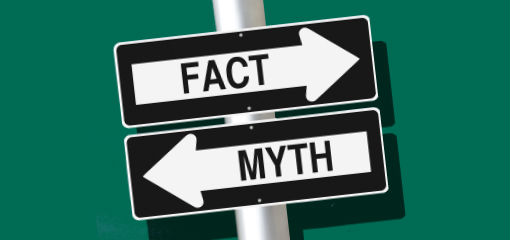 There are urban myths in all walks of life and MOT testers seem to have a few of their own too. So here are some facts to clear up any confusion that has been around for a while.
1 . Myth - You shouldn't enter the test result for at least an hour after you register the vehicle for test, or a VE will immediately be visiting your garage
Fact – You can enter the test result at any time after the vehicle is registered for test. As long as you carry out the test in accordance with the requirements, we are not concerned how long it takes. We are fully aware that some tests, particularly on newer vehicles, can be completed much quicker than on a poorly maintained older vehicle.
2. Myth - You can't test outside of the hours notified to DVSA
Fact - Although testing outside of the notified hours generates an alert, this is only for the benefit of the VTS management, to make sure the testing station is running correctly. DVSA are quite happy for you to test outside of your normal hours, provided that tests continue to be carried out in accordance with the requirements. If you intend to offer extended hours on a regular basis, then you need to let us know via the VTS Device.
3. Myth - A broken nearside rear fog lamp lens showing any white light to the rear should fail
Fact - The check of rear fog lamps only applies to the one mandatory rear fog lamp that must be fitted to the centre or offside of the vehicle.  Therefore, a nearside rear fog lamp is not testable and can't be failed for any reason in section 1.3 of the manual.
4. Myth - If an inertia reel seat belt doesn't 'lock' when pulled, this is a Reason for Rejection (RfR)
Fact - There is no requirement to assess whether an inertia reel belt 'locks' when you tug on it.  However, we know that some testers have used RfR 5 in Section 5.2 for this ("The locking mechanism of a seat belt does not secure or release as intended") even though this is only meant for the seat belt buckle mechanism.
5. Myth - The vehicle structure around a towbar is a 'prescribed' area
Fact - Although testers must assess the condition of the vehicle structure within 30cm of the towbar mountings, it isn't a 'prescribed area', so the standards to be applied are very different.  Where just a small corrosion hole in a 'prescribed area' is a failure, corrosion within 30cm of a towbar mounting would need to be so severe that it would significantly reduce the security of attachment of the towbar.
6. Myth - Your pass/fail rate must be close to the national average or you'll be in trouble with DVSA
Fact - Pass/fail rates vary a lot depending on the type of testing station. Some main dealers may have close to a 100% pass rate due to testing mainly newer vehicles and often following a service. On the other hand, stations that test mainly badly maintained older vehicles in an inner city area are more likely to have a very high fail rate. Neither is wrong, it's just a fact of life.