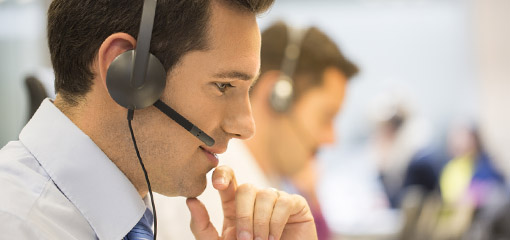 DVSA's customer service centres answer around 4000 calls and 400 emails a day from MOT testers, operators, learner drivers and other members of the public. The team takes calls on anything from training courses to cars fitted with jet engines. We thought we'd take a look into some of the queries we're getting about the MOT test – and some of the answers.
1 This is a common query from testers and presenters. A vehicle is taken in for test too early to be post dated and has lost the time. What can be done?
If a vehicle has been presented for test more than a month before the expiry date, then this can't retrospectively be altered. The earliest date a vehicle can be presented is printed on the current test certificate and is also available on GOV.UK.
2 I want to fail a particular item on a modified vehicle. Is there any allowance for this?
Where a vehicle has been extensively modified or converted, Reasons for Rejection for components missing where fitted as standard should not be applied. For example:
a car converted for rally use (i.e. rear seats removed and fitted with a roll cage and full harness seat belts etc.) may have been converted so as not to require a brake servo or power steering
a car converted to a stretch limousine may no longer be fitted with curtain airbags
It's also worth pointing out that Section 6.2 of the Manual on Seats and Doors, already contains a note in the Information Column which states: "Original design characteristics and specialised modifications (e.g. to enable wheelchair access) are to be accepted".
However, modifications can only be accepted so long as they comply with the Road Vehicles (Construction & Use) Regulations 1986 and the Road Vehicles (Lighting) Regulations as amended.Can I test an unregistered vehicle?
3 Can I test an unregistered vehicle?
A vehicle that is not UK registered can still be MOT tested. To register a vehicle without a registration plate (e.g. an imported vehicle not yet UK registered) you'll need to create a new record. Set the Registration Mark Descriptor to 'Not Required' and this will allow you to leave the Registration Mark field blank and register the test. Then complete the other fields as appropriate.Cherished transfer problems
4  Cherished transfer problems
We get many queries about cherished transfer around the time of an MOT, from both vehicle owners and testers. Vehicle owners have tried to tax their vehicle, despite not getting the VT20 updated following a number plate change. In other instances Nominated Testers have registered a test for a vehicle on its old Vehicle Registration Mark despite it having been changed since the last test. And in other cases owners have applied for a number plate change with DVLA, got it approved and then presented the vehicle for test with the old plates on it. So make sure your customers have all their paperwork and plates in order.
5 Testers sometimes ask how they'd know if a DPF/CAT was fitted as standard?
When it comes to knowing if a DPF/CAT was fitted as standard; until we can obtain the information and publish it, testers will have to use their experience and any other reliable source of information to identify if a DPF has been removed. If it can't be positively identified that a DPF/CAT was fitted as standard, they will have to pass and advise.