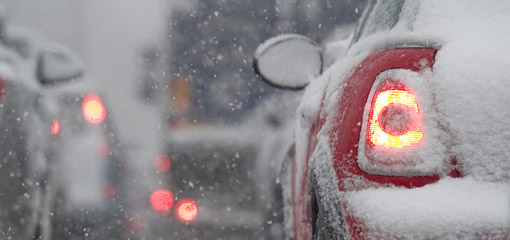 Once the clocks go back, the weather turns colder, and there are more and more Christmas items in the shops, thoughts turn increasingly towards the winter ahead.
Last winter may have been relatively mild in terms of snow and ice for most areas, but there was still plenty of severe weather to trouble motorists. Whatever the weather you need a well-maintained vehicle, as well as an appropriate driving style, to stay safe on the roads.
Now is the time to encourage garage customers to get a pre-winter check.
As part of its winter campaign, the Highways Agency has produced some posters and information that garages can display in customer waiting areas.
They explain why it's important for people to see and be seen, grip the road and be able to start their vehicle on cold and damp morning.
View and download the posters here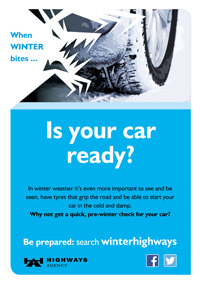 View and download the information sheet here