In December 2020, we told you about a new secure way to log into the MOT testing system (MTS) via your smartphone.
If you don't have a smartphone, you can still log in by email or with your existing security card.
Chris Price, Head of MOT policy, takes a closer look.
From mid-February 2021, you will be able to log into MTS using an authentication app on your smartphone.
Once the app is set up, you only need to authenticate once a day, which will make it easier to access MTS.
The system will remember certain details when the authentication takes place. If any of these change, the system prompts you to authenticate again, much like a bank does.
So, if you change site location, such as visiting another garage, the system will prompt you to authenticate again.
As we rollout the app, we will stop issuing replacement and new security cards. So, from mid-February if you lose or damage your security card it won't be replaced. From then, you will be able to login to MTS via email or by using the authentication app.
Once you've set up the app you will no longer be able to use the security card.
Why is this happening?
We're making these changes to improve MTS security and make it easier to use.
Only having to authenticate once a day using the app or email will make accessing MTS quicker. Plus, new users won't have to wait for a card before they can access the service.
When we spoke to testers about the changes, over half of them told us their preferred security method is to use an app.
How to set up the app
When the app goes live, these screens will be visible on MTS:
Step 1
Download and install an authentication app to your device, for example Authy or Microsoft authenticator. These can be found by searching online or on the App store.
Select 'Set up authentication app' in your MTS profile.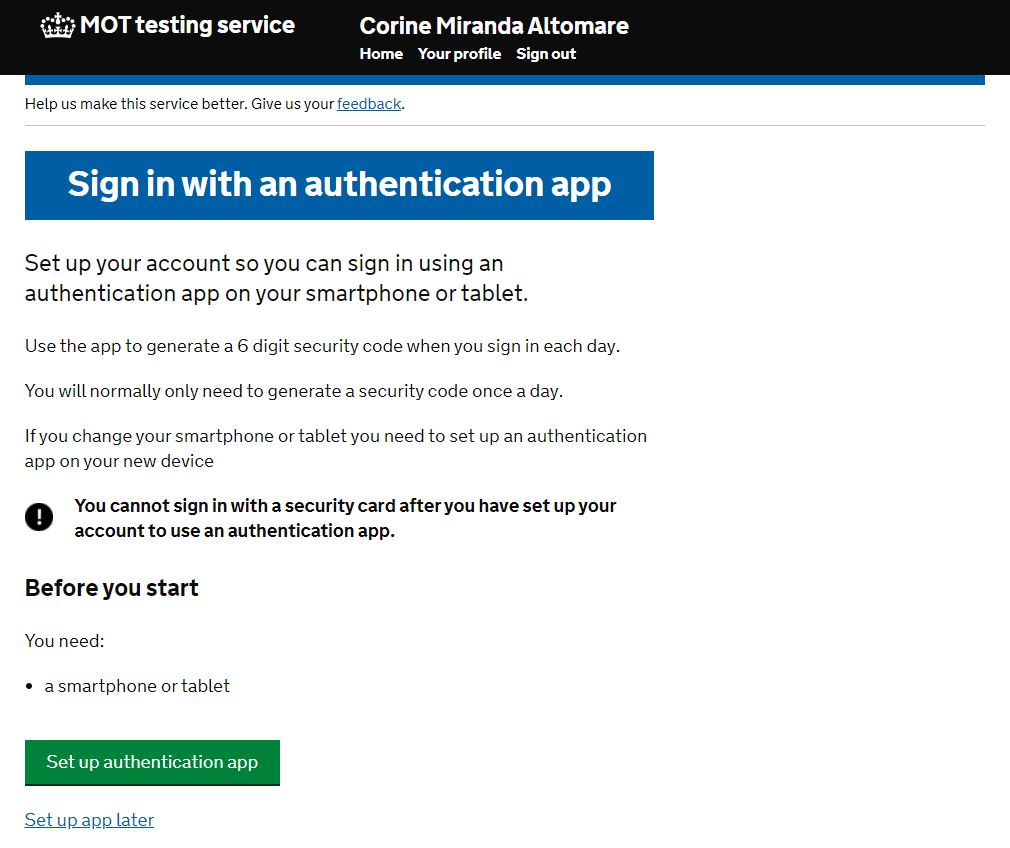 Step 2
You will be asked to confirm you have an app installed on your device.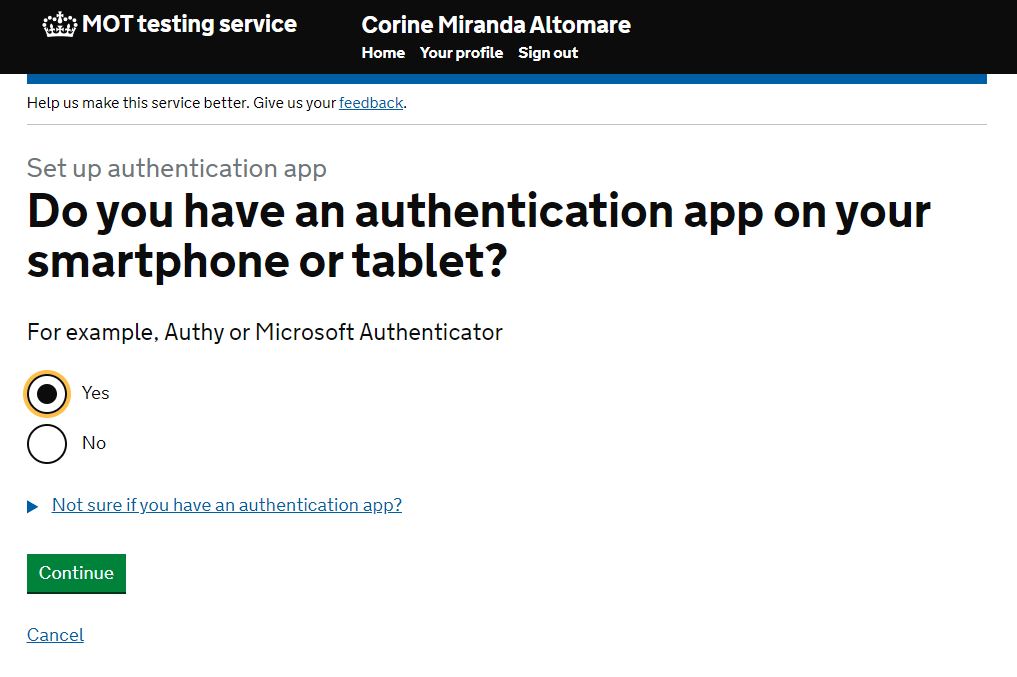 Step 3
Using the camera on your device, scan the QR barcode in MTS and the app will generate a 6-digit code for you to input.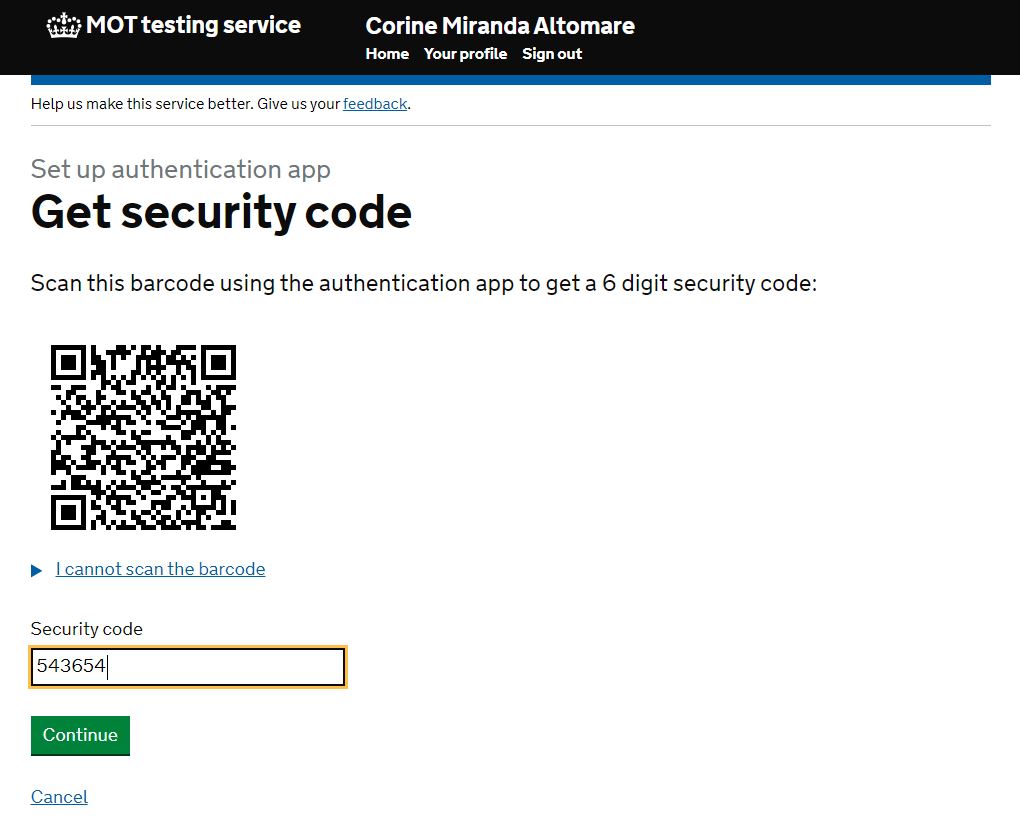 Step 4
Set up is now complete, and the app can be used to generate a 6-digit code each time you need to sign into your account.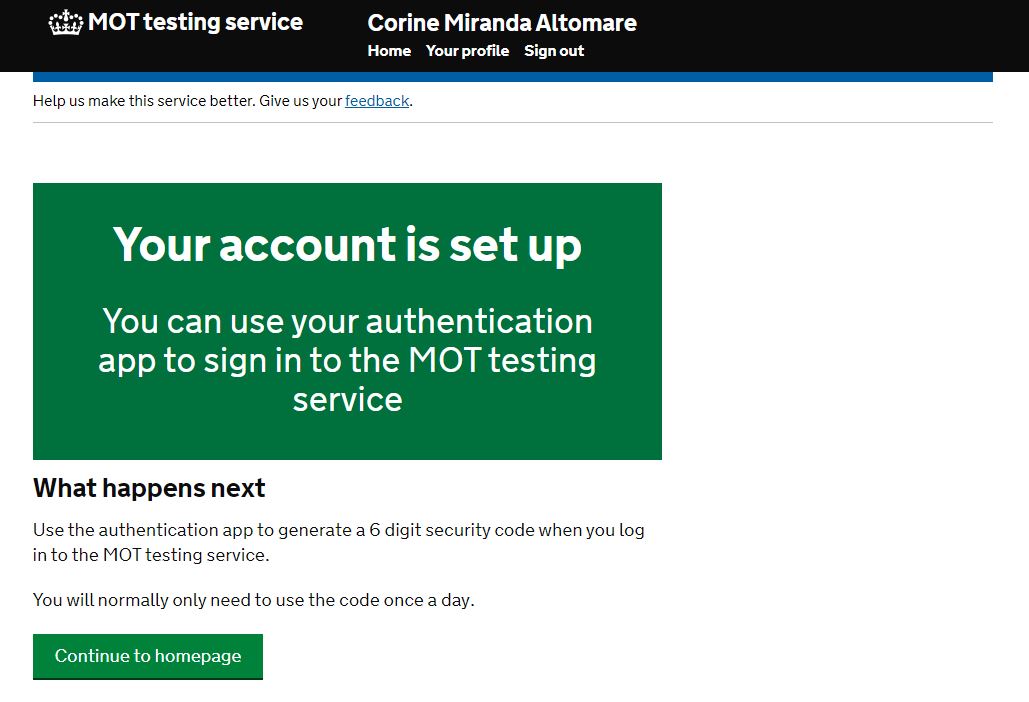 Can I still login using my security card or via email?
Existing users will still be able to sign in via email or by using a security card, as long as the card is still working.
Once the app is set up, this replaces your security card.
New users will not have an option to apply for a security card. Login will be via app or by email.
What happens next?
Authentication by app will go live from mid-February and we will let you know before this happens.
As we rollout the app, we will remove the option for MTS users to order a new or replacement security card.