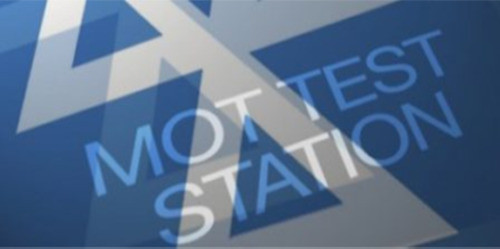 In September 2012, a coach returning from a music festival crashed after a 19 year old tyre fitted to its front axle blew out, causing the death of three people on the coach.
Taking action
In July 2020, following an industry-wide consultation, The Department for Transport (DFT) announced a ban on tyres over 10 years old on any axle of minibuses with single wheels fitted or on the front axle of any lorry, bus or coach. As this legislation takes effect on 1 February 2021, I wanted to let you know how this will affect you.
 What it means for you
The legislation applies mainly to heavy commercial vehicles – HGVs and PSVs - which we test at Authorised Testing Facilities (ATFs).
But it also applies to some vehicles that fall into the MOT scheme – so vehicles with more than 8 passenger seats that are not used commercially – so are not tested as PSVs. These vehicles are tested in MOT classes 4 or 5, so the test will change for them.
This means failures for tyres over 10 years old on the front axle of any vehicles with 9 or more passenger seats, and any single wheels of a minibus (9-16 passenger seats). These vehicles will also fail if they do not display a legible date code on in scope tyres.
So, when testing you will need to check that each tyre displays a date of manufacture or re-treading date on the appropriate vehicle.
This will not add significant additional test time as the tyres are already checked for condition.
What happens next
We will publish updates to the MOT inspection manual which will be user tested before going live in January, before the new legislation comes into force.  This will set out the detail what you need to look for and what will fail during an MOT test.
A difficult year
I recognise the challenges you have faced this year in conducting tests throughout the lockdown and the subsequent restrictions across the country, you've worked hard to help deal with the backlog of vehicles that needed to be tested following the 6-month exemption.
In October alone, MOT garages were testing 20,000 extra vehicles per day and your hard work is ensuring the safety of vehicles on our roads.