Thank you to all the garages who have participated in the Beat the Rush campaign. 
We know that 310,000 more MOTs were done in August this year, which is an extra 10,000 tests a day on a typical year. 
And of the 3.7 million MOTs which took place this September, more than 1 million were not due until between October 2020 and January 2021. 
But there is still some way to go. October and November will be very busy. 
What happened in August?
The campaign was originally scheduled to run from 31 July to 31 August. 
During that time, DVSA did a national, trade and regional media release, with more than 115 media stories appearing in the press – in the Daily Mail, Daily Express, Daily Telegraph, and regional dailies and trade magazines. 
Our posts on Twitter and Facebook were seen more than 460,000 times.  
We also saw at least 200 garages using our toolkit material on Twitter and Facebook.
We hope this has helped you to reach your customers.  
Updating Beat the Rush
To help you continue communicating with your customers, we've updated the toolkit messages and graphics.  
The key message now is for customers to book their MOT as early as possible. 
By encouraging customers to book early, we hope you are able to plan effectively for this busy period and maximise the number of MOTs you can complete. 
From speaking with industry stakeholders, such as the Independent Garage Association, we believe garages are in a good position going into the autumn. 
What happens next?
We'll continue to meet regularly with stakeholders to understand how garages are managing during this busy period. 
We're refreshing our forecast data regularly, to provide a picture of where demand will be highest and when. 
And we'll continue to keep you updated in the coming weeks as the campaign continues to encourage motorists to Beat the Rush. 
Again, thank you for all your help so far.  
3 easy steps to get involved with the campaign
Download the updated toolkit 

Use material from the toolkit for social media,

email

or text messages to your customers – or create your own

 

Keep an eye on your emails as we will contact you as the campaign progresses 
Here's the updated Beat the Rush - Campaign Toolkit (click link to download) 

Images 
You are free to use these images for your communications - just right click on them and save them to a drive on your computer. 
Images for Facebook
October and November cars: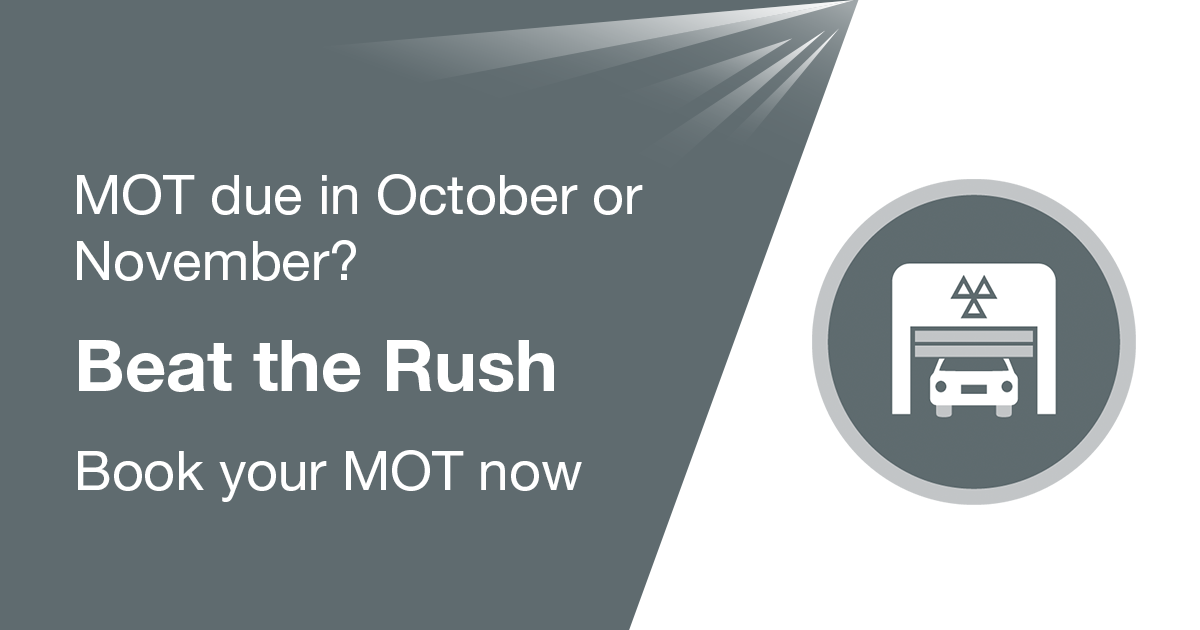 October and November motorcycles: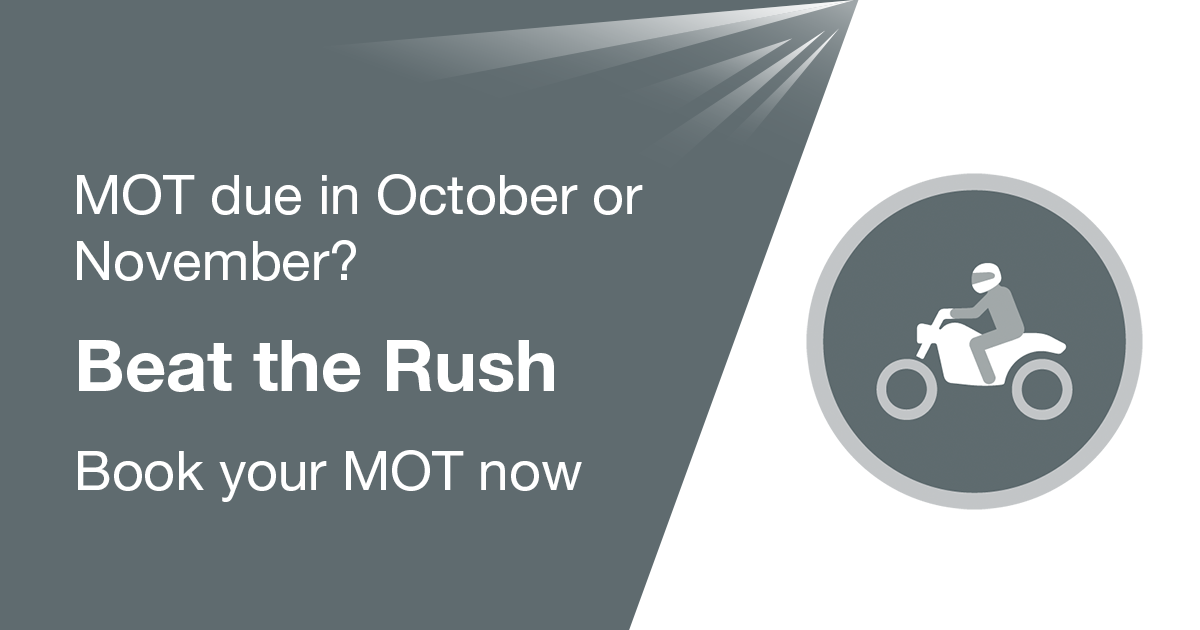 MOT exemptions - car: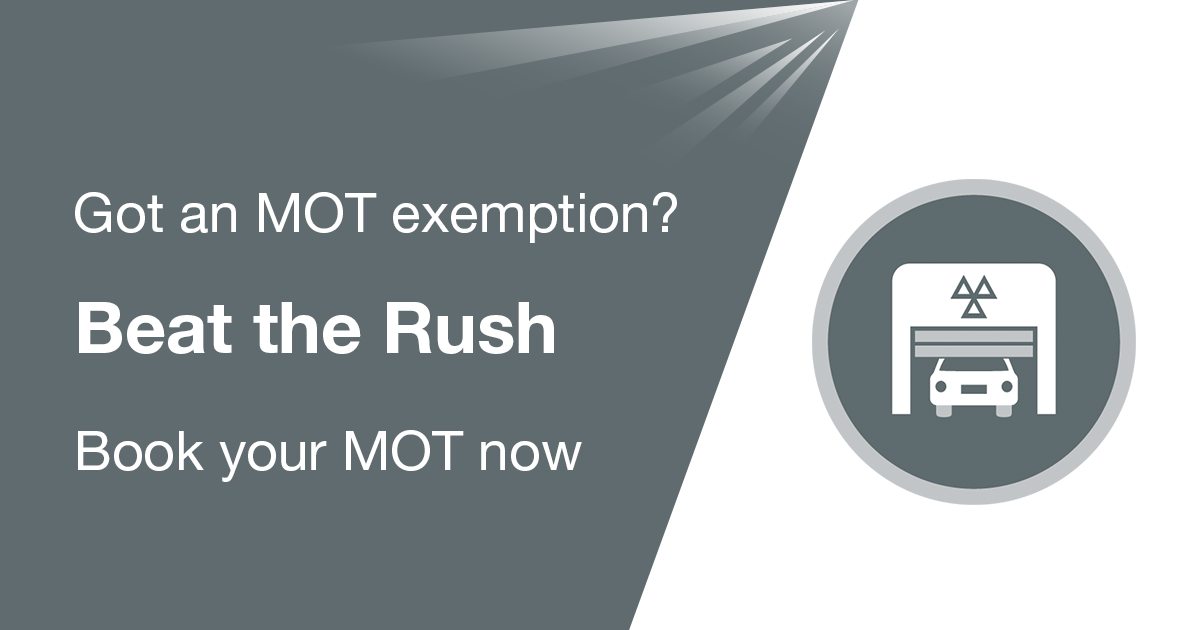 MOT exemptions - motorcycle: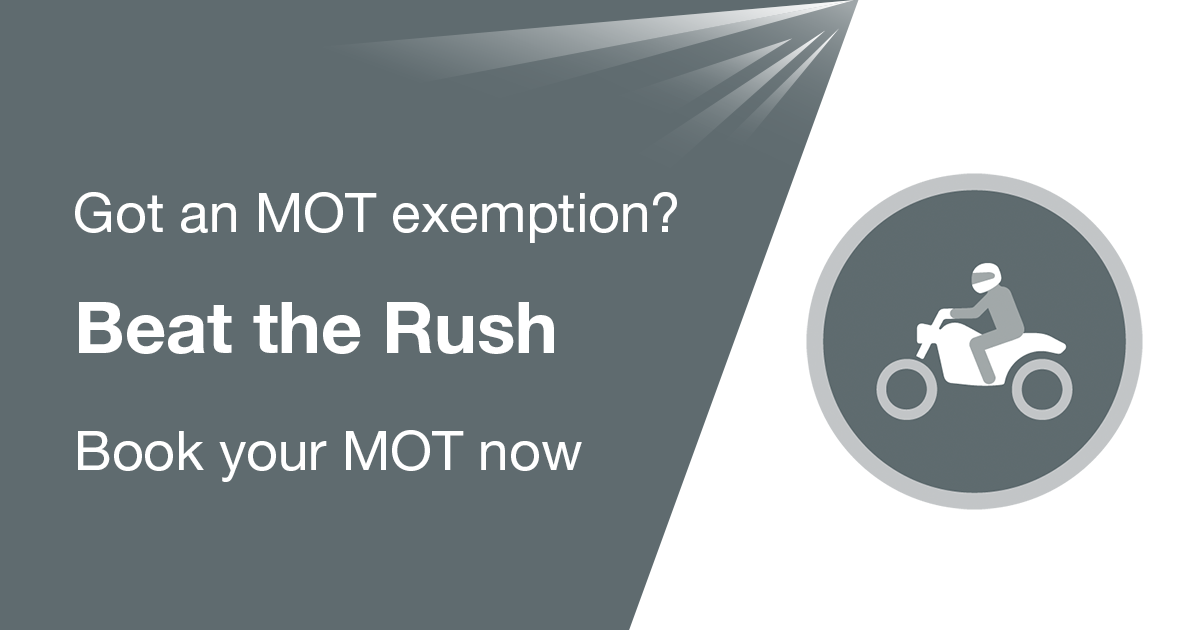 Twitter
October and November cars: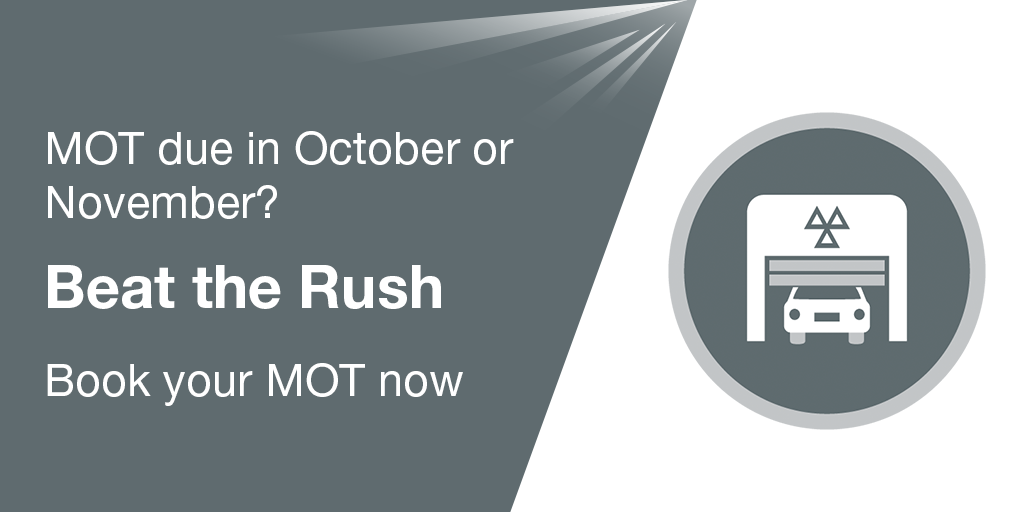 October and November motorcycles: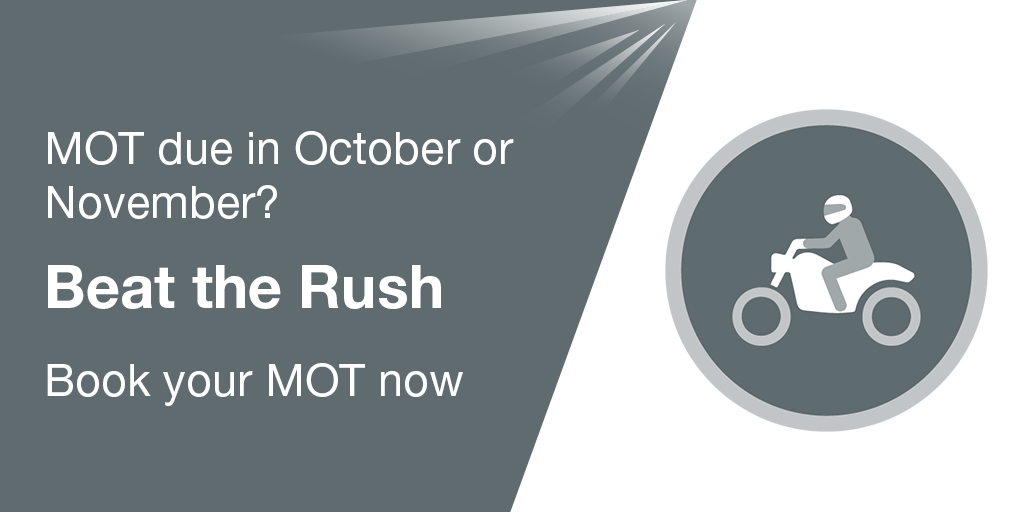 MOT exemptions - car: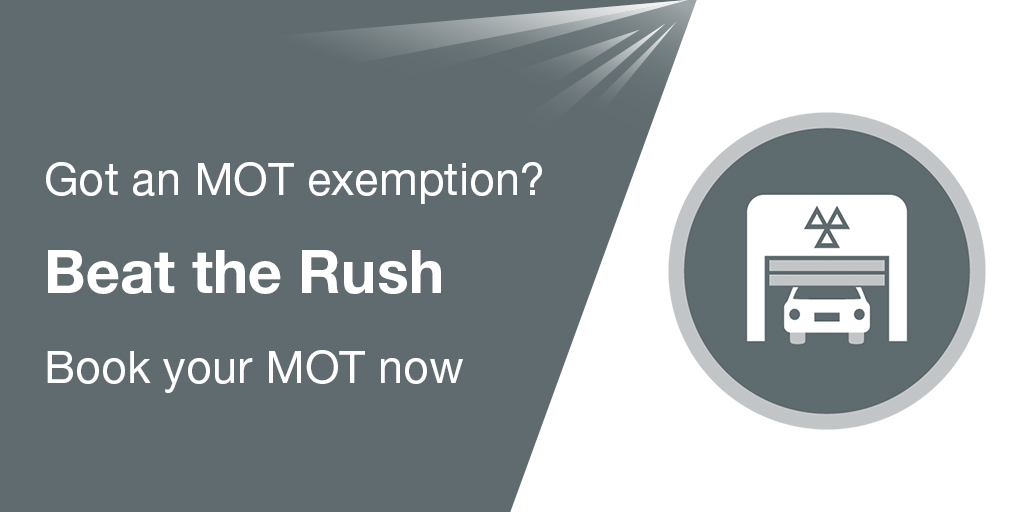 MOT exemptions - motorcycle: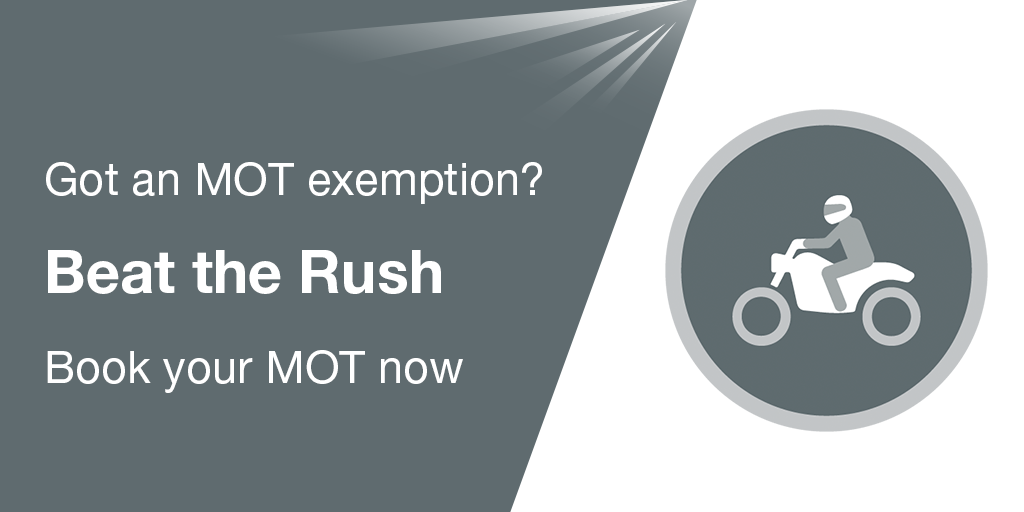 Email footer / web banner: