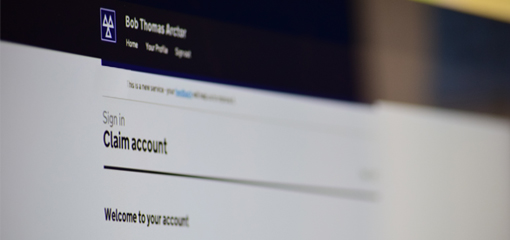 Authorised Examiners (AEs) and Nominated Testers (NTs) have now started claiming their accounts in preparation for switching to the new MOT testing service.
It's the AE's responsibility to make sure all MOT Comp users at a VTS site have successfully claimed, checked and updated their new account details before switchover.
Claiming your account
DVSA emailed instructions to all AEs on 18 June 2015 explaining how they can claim their new accounts.
If you're an AE, an email will have been sent to you from 'MOT modernisation alerts' with your claim account link, alongside some instructions.
You'll also need a one-time password for each user at your site, which will be sent to your VTS device / MOT Comp system mailbox by 16 July 2015. However, not everyone at your site will receive their password at the same time.
Once you've claimed your account you'll be able to login, check your account details and, if you're an NT, practise using the new service in 'MOT training mode'.
Your switchover date
Your switchover date will be emailed to your site's listed authorised entity (business) email address under the 'Correspondence Address' section on your VTS device.
You should continue using your VTS device / MOT Comp until you've fully switched over to the new MOT testing service.
Help and support
Please read the following step-by-step instructions if you need some extra help to claim your account:
You can contact the MOT testing service desk on 0330 123 5654, Monday to Friday, 8am to 8pm, and Saturday, 8am to 2pm (excluding public holidays) if you have any problems claiming your account or using the service.
Please do not contact your Area Office, Customer Service Centre or the Atos Helpdesk as they will not be able to help.
More information
To find out more about the switchover process and the new service visit the MOT Modernisation section on GOV.UK.
If you think you haven't received the claim account email from us, please check your email inbox and junk mail or spam folder before getting in touch. If you've checked and can't find it, please email your VTS and AE number to mot.modernisation@vosa.gsi.gov.uk.
Please don't contact your Area Office, Customer Service Centre or the Atos Helpdesk as they won't be able to answer your questions.