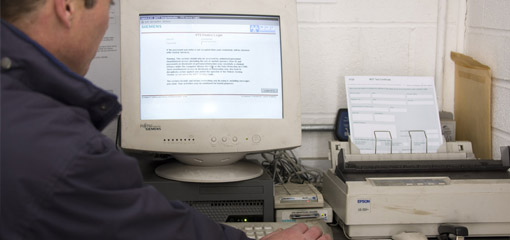 DVSA has recently issued instructions to Authorised Examiners about how they can get rid of their old IT equipment (MOT Computerisation) after switching over to the new MOT testing service.
The VTS device and smart card reader will be turned off by Atos after MOT garages have switched over to the MOT testing service.
This equipment contains no sensitive data and doesn't require any special disposal treatment, but garages are being asked to dispose of it responsibly and make sure it's recycled.
Disposing of old IT equipment – advice for MOT garages
You can locally dispose of any old MOT Computerisation equipment you don't want to keep along with your VTS device and smart card reader.
If you're unable to dispose of this equipment yourself then you'll be able to call Atos which will dispose of it for you.
In the meantime, you should continue to use your VTS device until you and your site have switched over to the new service.
You can find more details about how to dispose of your existing equipment on the old equipment section on GOV.UK.
Switchover information
To find out more about the switchover process and the new service visit the MOT Modernisation section on the GOV.UK website.
If you have any questions about making the move to the new service, email your VTS number, AE number and queries to mot.modernisation@vosa.gsi.gov.uk.
Please don't contact your Area Office or the Customer Service Centre as they won't be able to answer your questions.