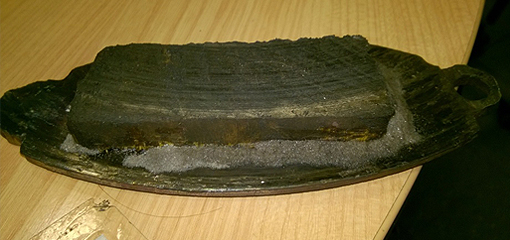 Chris Baxter from D C Baxter (Motors) in Lincolnshire sent us this picture of a homemade wooden brake pad fitted to a Ford Transit.
Chris explained that the vehicle was brought in to have the front discs and pads replaced and this is what he found when removing the brake pads.
It appeared that someone was unable to remove the disc and complete the job themselves. So instead they bonded a piece of wood to the brake pad to replace the friction material.
Thankfully the owner of the Transit arrived safely after the 10 mile drive to Chris's garage. Although wooden brakes were used in the early days of the automobile, we don't think this type of repair is up to the standards required for modern day motoring.