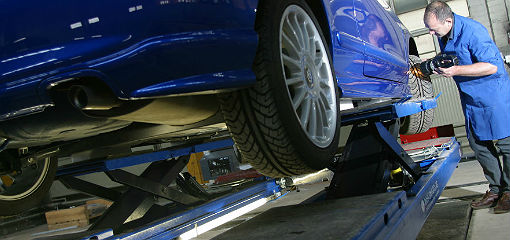 Tests for diesel cars and heavy vehicles are to be tightened up to ensure vehicles have a critical exhaust filter if one had originally been fitted as standard, Roads Minister Robert Goodwill has announced.
Garages and testing stations will check for a diesel particulate filter as part of the MOT test (or annual test for heavy vehicles) in February 2014.
A diesel particulate filter is a device fitted to a diesel vehicle which filters particulate matter from exhaust gases. It does this by trapping solid particles while letting the gas escape.
Filters must be 'regenerated' regularly, which involves burning the soot to gas at a very high temperature, leaving behind a residue. If not carried out properly, regeneration can lead to a build up of soot, which can affect performance. Some diesel vehicle owners have opted to remove the filter, which makes their car illegal for road use.
In February, vehicles will automatically fail the MOT test if a filter had been fitted as standard but is found to be no longer present.