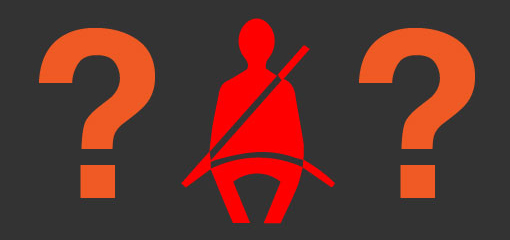 Question: I have removed the front passenger seat in order to provide wheelchair access for my disabled partner. Because the wiring of the seat is disconnected this shows up as an SRS (Supplementary Restraining System) fault. Is this an MOT failure?
Answer: We've had a number of queries like this and the important thing to note is that; if an SRS Malfunction Indicator Lamp (MIL) is indicating a system malfunction then it is an MOT fail. Even if the vehicle has been modified for disabled use.
However, people with specialist skills and equipment, such as an auto electrician, are able to carry out these kinds of modifications without causing the SRS MIL to indicate a system malfunction and therefore meet the requirements for the MOT test.
Many vehicles also have a passenger airbag lamp to indicate when the passenger airbag is active or been disarmed. This is not an SRS MIL and therefore not a testable item. Similarly, if a seat has been removed, any corresponding seatbelt and associated components, such as a pretensioner, would also not be considered testable items.
Send in your questions to mattersoftesting@dvsa.gsi.gov.uk