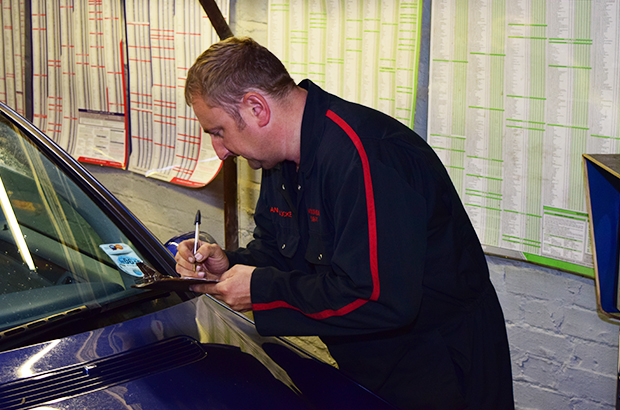 It's easy to fall into bad habits when testing regularly or under pressure. Here are 6 simple tips that should help keep vehicle registration smooth and your customers happy.
1. Only enter details you've collected
Don't rely on job cards or other people's notes when registering a vehicle for a test as they might not be up to date. You should confirm the vehicles details, such as identification number (VIN), vehicle registration mark (VRM) and colour with the actual vehicle.
2. Use the correct VIN and VRM
When searching for a record, using the correct VIN and VRM will help you select the right vehicle record. If you can't find the vehicle record by searching, when creating a new record enter the full VIN and check that it's correct.
Remember that some vehicles can have dual VINs - such as motor homes, disabled vehicles or factory sports conversions.
3. Always check you've got the right the make and model
Making sure you have the right make and model can be difficult as manufacturers now have such a wide range of models. There aren't always obvious differences between models so always check you've got the right make and model with the actual vehicle.
4. Make sure the mileage is right
Having the mileage on the MOT certificate helps to reduce instances of vehicle crime so it's important that you record the right mileage first time. When recording the odometer reading make sure it's recorded as it's shown on the vehicle including if it's in miles or kilometres.
5. Check the Inspection Manual
When registering the results, select carefully any reasons for rejection. If you're not sure at any point you can confirm the defects using the MOT inspection manual.
6. Double check everything before printing

Once you've entered everything, be sure to check it over one more time. Check that all the details are correct before the record is confirmed and the test documents are printed.
By following these simple steps it'll help prevent any problems down the line for motorists or fellow garages and testers.
If you do make a mistake when registering a vehicle and you've already confirmed the record and printed the test certificate, you might be able to issue a replacement certificate if it's within 7 days of the test by selecting the "replacement/duplicate certificate" section on your testing screen.
If you're unable to issue a replacement certificate or have any other problems you can contact the DVSA customer service centre for advice on 0300 123 9000.