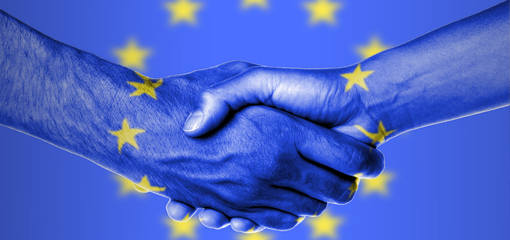 The European Union Roadworthiness Package has now been published in the Official Journal of the EU. The package is made up of 3 directives; and the part that affects the MOT test is the Periodic Technical Inspection (PTI) Directive (our MOT/annual test).
Firstly, there have been some concerns from garages about earlier drafts of the directive, which stated that carrying out 'testing' and 'repairs' in the same garage wouldn't be possible. This has now been addressed and the revised directive allows DVSA to approve garages to carry out both MOT tests and vehicle repairs.
This directive comes in to force on 20 May 2014 with implementation dates starting from May 2017 to 2023.
Here are the latest dates and changes for the relative aspects of the directive:
20 May 2017
Necessary changes to domestic legislation complete to enable the directive changes to take place
20 May 2018
Updated test content
Introduction of minimum competence requirements for new testers and refresher training requirements for all testers
EU Commission to adopt rules under Delegated Acts on access to technical vehicle information required for PTI
The use of tailpipe or OBD for emission inspections under certain conditions for Euro 5 or 6 engines. Euro 5 tailpipe or conditional OBD (On Board Diagnostics), Euro 6 free choice between tailpipe or OBD
Minimum content and compliance with harmonised Union codes for the roadworthiness certificate
Rules on deficiencies
- Minor – no re-test required
- Major – re test
- Dangerous – the Member State may prohibit the use of the vehicle on public roads
Potential use of electronic vehicle interfaces for electronically controlled systems: ABS (Anti lock Braking System) , EPS (Electronic Power Steering) etc
30 April 2019
Commission to report on the inclusion of light trailers and two and three wheeled vehicles in the Directive
30 April 2020
Commission report evaluating the introduction of an electronic vehicle information platform to exchange vehicle specifications with car manufacturers plus test results and odometer readings with other Member States
Commission report on this Directive with regard to harmonisation, effectiveness of the provisions on the scope, the frequency of testing and mutual recognition and re-registration of vehicles in other Member States
01 January 2022
2 and 3 wheeled vehicles above 125cc (categories L3e, L4e, L5e and L7e) to be tested unless exempted by the Member State and replaced by alternative road safety measures
Provisions to be decided by each Member State (Frequency, test items and test method)
01 January 2023
Compliance with the minimum provisions for supervising bodies
20 May 2023
Compliance with minimum requirements for testing facilities and equipment
For more information click here
Image courtesy of Shutterstock.com