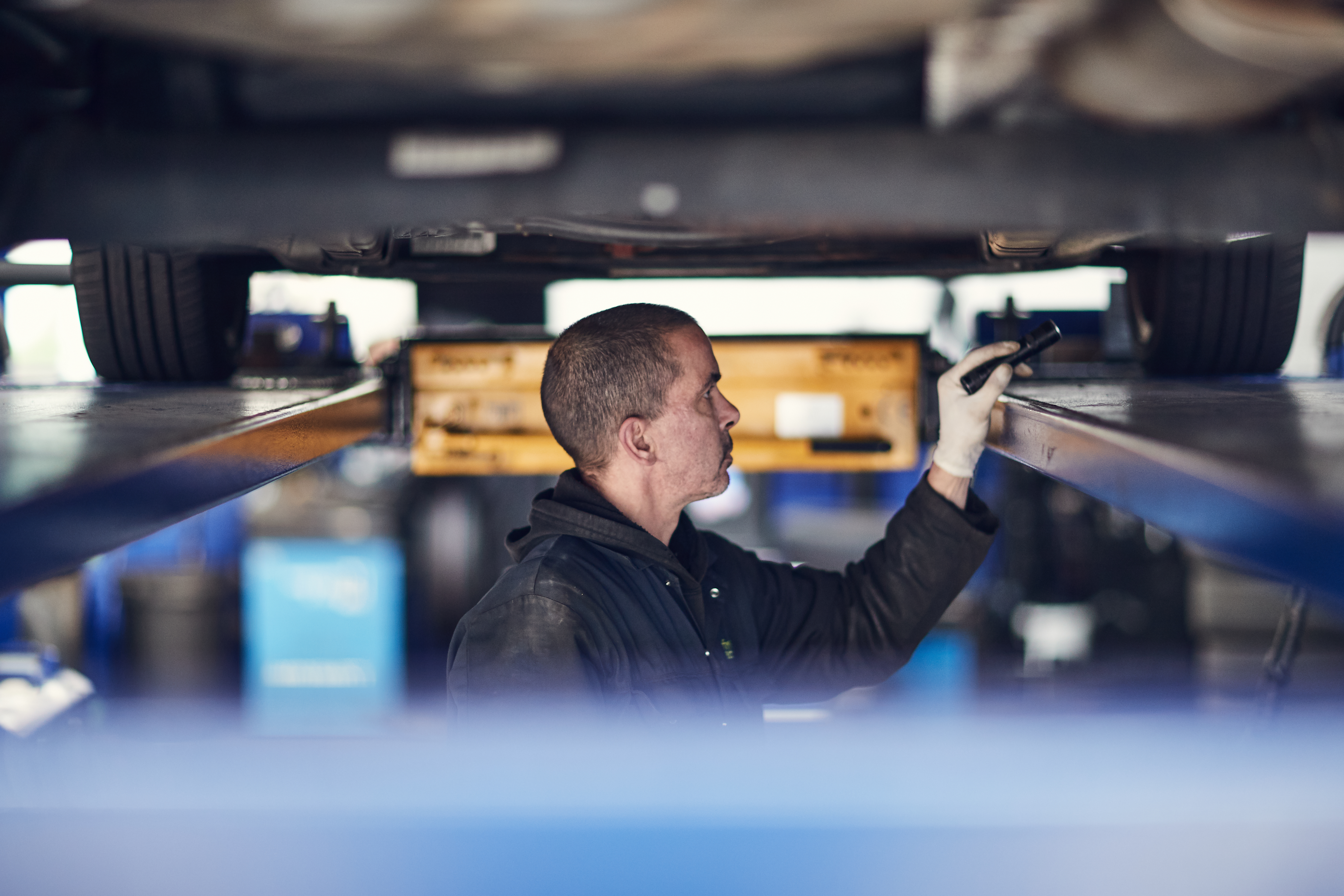 Fewer vehicles will need an MOT during April and May this year.
This means garages will be quieter and looking to make up the shortfall of work.
Last year, we helped you to encourage motorists to come in early and 'Beat the Rush'.
We now want to help you promote your other safety checks to motorists, like a health check or service, during the quieter months.
Whatever your essential journey, make it SAFE
As the schools return, some people may need to use their vehicles more regularly.
So, we've developed a campaign to help motorists to check their vehicle is safe before they set off.
We're recommending motorists do four basic things:
Service or health check if needed
Air in tyres
Fill up screenwash
Examine lights and tyre tread
As part of the campaign, we'll be promoting the value of a getting a service or health check at a local garage.
Working together: free toolkit for communicating with your customers
Our research shows 95% of customers trust you.
So, to help you manage the shortfall in MOT work, we've developed another toolkit to help you reach out to customers who need to drive. It's designed to help you contact them to:
offer a service or health check for peace of mind
provide information about how to do simple vehicle safety checks
ask them to consider going back to their original MOT date
When is this happening
The 'Whatever your essential journey, make it SAFE' campaign begins today, Friday 5 March 2021.
We will encourage motorists who need to drive to carry out the SAFE checks and promote the value of getting professional services from a local garage.
3 easy steps to get involved with the campaign
Download the toolkit and images below
Use the templates for social media and email messages to your customers – or create your own
Keep an eye on your emails as we will contact you as the campaign progresses
Here's the SAFE vehicle safety checks toolkit (MOT garages) (click link to download)
Images
You are free to use these images for your communications - just right click on them and save them to a drive on your computer.