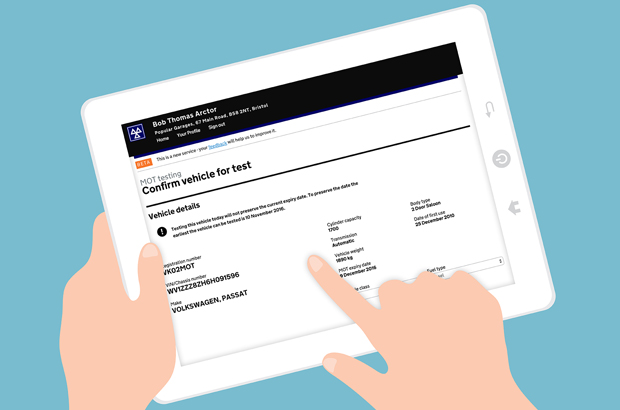 After listening to your feedback, we've made a few changes to how and when MOT information is presented as part of our ongoing process to improve the MOT testing service.
We've changed the way brake weights and site assessment risk score information appear. So you'll now be shown a vehicle's brake weight on the 'confirm test' page – where you need it – rather than on the 'Test results' page.
Meanwhile, your site assessment risk score and band (up until mid-September 2015) can be found on your 'site details' page (if you've had an assessment since, this will be updated early in the new year).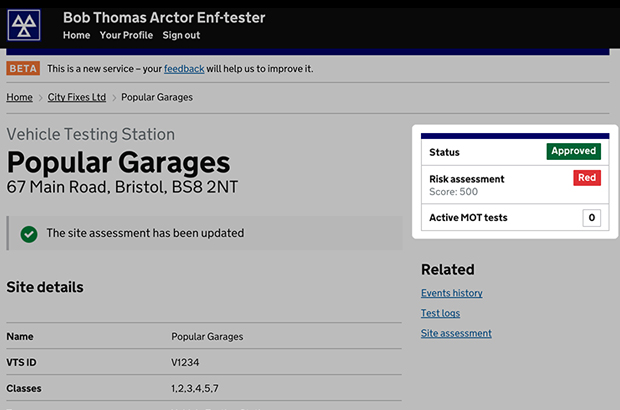 Recording contingency tests
Since the official launch of the service, we've been working hard to improve it by correcting most of the existing issues.
For example, you can now enter the time of a contingency test when you record these details. Just remember to make a note of the time of the test so you've got something to refer back to.
This means site managers will no longer receive incorrect reports that contingency tests have been carried out at 1am.
Extra functions added
Other functions we've introduced since the service went live in September 2015 include making sure:
contingency codes are automatically available via a fall-over page
all MOT trade users can remove themselves from a role at a particular AE or site
Reasons for Rejection (RFRs) listed within the service link to the relevant sections of the MOT inspection manual
test numbers and vehicle identification numbers (VINs) appear on test reports and all users can see the test logs for their site
This is all part of our aim to act on your feedback and make sure we build a service which suits your specific needs.
What's coming up?
With that in mind, we're currently looking at improving the pages you see within the service by making them more intuitive and easier to use.
This will be carried out on the back of our ongoing user testing which will include improving:
the time it takes to carry out tests
the reasons for test passes, failures and cancellations
how brake test results are entered
how RfRs are presented and found (or not found)
If you have any suggestions on how we can improve the MOT testing service please send them to us at MOT@vosa.gsi.gov.uk.
Known issues and workarounds
We're aware that there are still a few known issues with the MOT testing service and we're working hard to fix these as soon as possible.
In the meantime, please read our known issues and temporary workarounds guidance to help you work around these problems.