The information in this blog post may now be out of date. See the current MOT testing service guidance.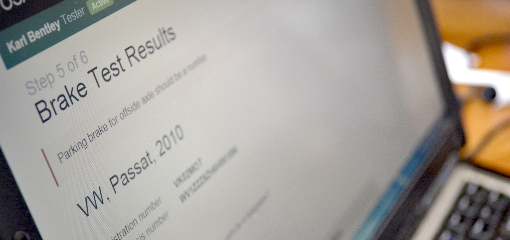 You may have seen this term used a lot recently and we understand that some of you may be unaware of what it actually is. MOT Modernisation is a project that looks at how we can modernise and develop the MOT scheme to help improve the quality of testing.
The focus at the moment is on the implementation of a modernised computer system that will replace our existing MOT Comp system in September 2015. This will act as a foundation for future improvements.
The project team is made up of DVSA staff and includes MOT scheme experts as well IT specialists.
We are reviewing all areas of the current system to understand options for improving things like:
innovation in equipment and technology
assurance that the right vehicle is tested to the right standard
improving our authorisation and training processes, including on line applications
The development is in its early stages and we have taken the opportunity to speak with some of you during refresher courses in Avonmouth, to ask for your advice and opinions. We are hoping to speak with more of you in other training locations soon, as well as engaging through the VTS Councils and other forums. After all, you are the users of this system and you need to tell us what you think.
For any questions or feedback about MOT Modernisation, please email us at MOT.Modernisation@vosa.gsi.gov.uk.