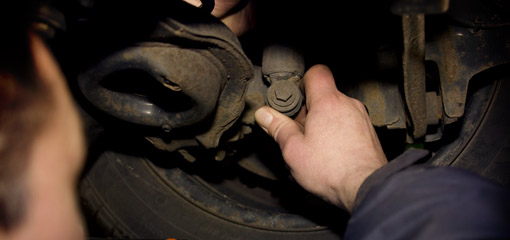 We've had many questions on this subject, particularly in relation to batteries. A previous article gave guidance that a battery would not be deemed insecure unless it is likely to fall from vehicle under normal use. So how do we arrive at this conclusion?
The term 'insecure' is used when a component or item is defective due to movement between it and its mounting or attachment to the vehicle.
There is criteria set out in the manuals for assessing wear, but NTs are also expected to use their experience and judgement while considering a component's function when assessing security.
The criteria to be used when assessing security is:
whether the movement has reached the stage where it is obviously likely to affect the roadworthiness of the vehicle
whether the component is not safely attached and has clearly reached the stage when replacement or repair is necessary
For example, when inspecting a steering box, any movement between it and its fixings would be enough for it to be considered insecure. A motorcycle brake lever would be considered insecure if it could readily be moved on the handlebar.
Also a headlamp would be deemed insecure if it was free to move and so alter the aim position, while a rear position lamp would need to be in such a condition it is likely to fall from vehicle or not face the rear.
Send in your questions to mattersoftesting@dvsa.gsi.gov.uk