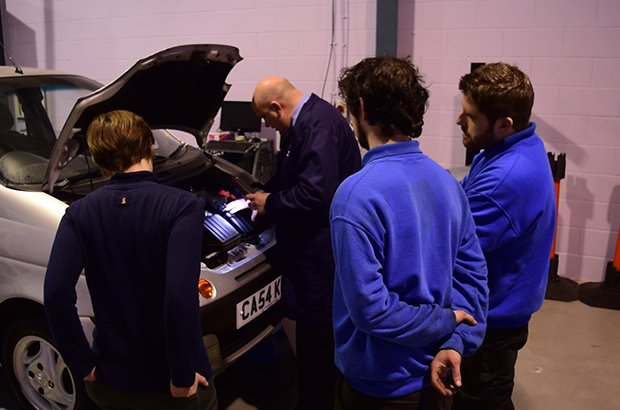 This year we've introduced some big changes to MOT training. They're intended to improve testing standards and consistency across the industry. They'll help to make sure that the work you do is making an even greater contribution to road and vehicle safety. So what's been introduced?
New MOT qualifications
We've worked with the sector skills council for the automotive industry to develop new nationally recognised qualifications for both MOT testers and managers.
The new MOT testers' qualification covers standards and procedures including safe working practices and professional development. It also looks at working relationships – including how to deal with customers who don't understand why their vehicle's failed its MOT.
The MOT managers' course not only looks at MOT legislation and compliance, but now also covers quality systems and audits, developing and supervising staff and customer service.
These new qualifications will raise standards by providing new testers and managers with a recognised qualification and transferable skills. We've also removed the need for MOT testers to be nominated. This will allow a wider group of mechanics to become MOT testers.
Annual training and assessment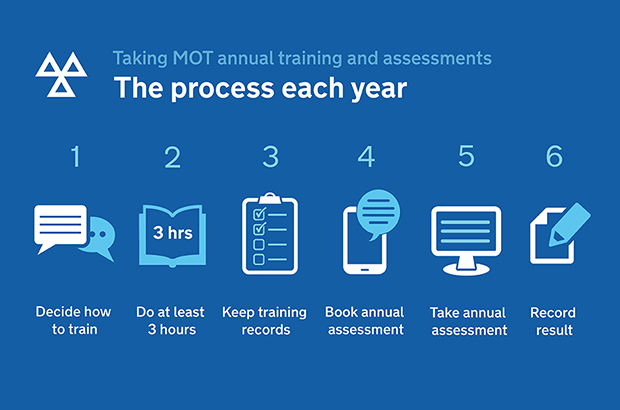 As we said earlier this year, the old 5-year refresher course has been replaced with MOT annual training and an assessment.
To make sure your training stays up to date we'll set new training topics every year. The topics will be based on the latest tester error rates and will make sure that training focuses on topics that testers are more likely to get wrong.
Rather than having to sit in a classroom once every 5 years, this new training model gives you the choice and flexibility to do your training in a way that suits you. You can do it at work, at home, by yourself, or with colleagues. If you prefer, you can go on a course offered by a training provider.
You just need to make sure that you complete and record at least 3 hours of training every year before booking your assessment.
To help you record your training we've put together a template that you can use. You just need to add the training you complete throughout the year.
Find out more
Find out more about taking MOT tester annual training and assessments, including how to carry out your training, record it and book your assessment.