Ghoulish goings on can be expected at this time of year – and that's just the people knocking on your door trick or treating!
Just when we think MOT testers out there have seen it all, something else comes into their garages to make them gasp.
Time to get your scare on with this latest collection of ghastly tales!
Frankenstein bolts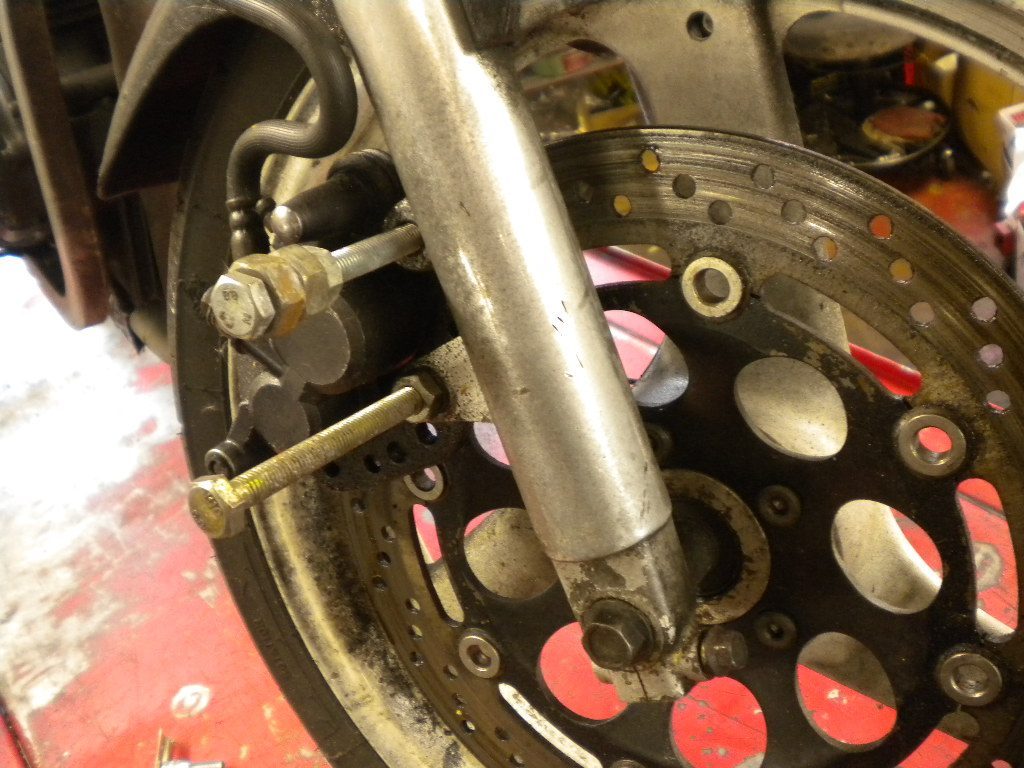 Cliff, from a test centre in Salisbury, sent this astonishing picture of really long bolts sticking out of the front brake of a Suzuki motorbike. Even Frankenstein would be proud of these!
The customer said, "the bolts fell out and it was all I could find to fit".
Which obviously doesn't make it ok… He added that the customer actually rode the bike to the test centre!
If the bolts had fallen out, the brake caliper could have become detached from the bike and leaving it without a working front brake.
Twisted terror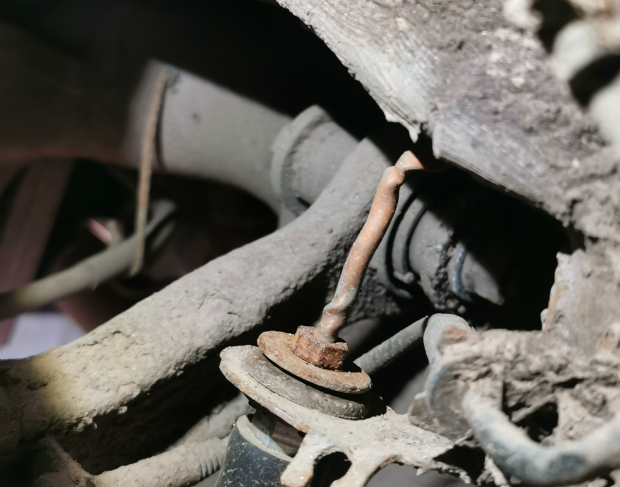 Lee sent us this bizarre picture of a BMW 5 series brake pipe.  Someone had fitted a new flexi hose and managed to twist the brake pipe to such an extent that the brake wouldn't work.
This could have serious consequences as there would be no braking to this particular wheel and could have caused the car to have an accident.
Suspension at stake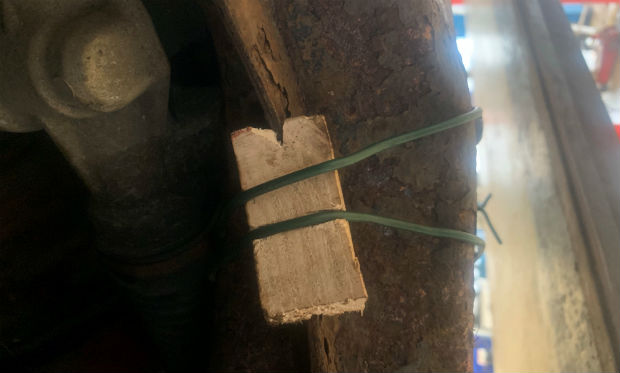 A wooden stake through the heart will kill a vampire, but Anthony's garage found one supporting this suspension arm.
After Anthony's garage spoke to the owner the day before, advising him to get his vehicle recovered, the owner decided to drive it to the garage anyway!  He'd niftily 'strengthened' the arm with a 2 by 1 bit of wood and some plastic string.
Anthony said, 'He will not be driving it away in this condition.'
Quite.  If this had given way, parts of the suspension could be all over the road and could have caused an accident.
Witches brew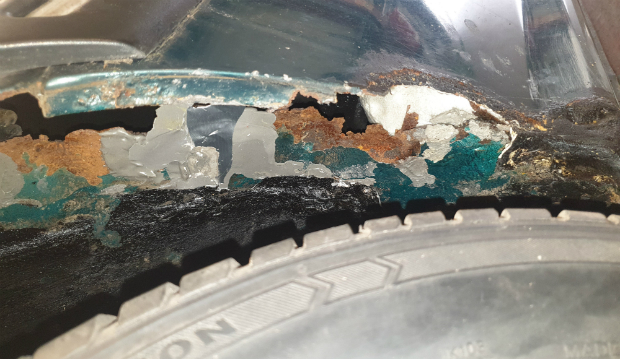 Witches are well known for mixing all kinds of things together for their potions. But Mike certainly wasn't expecting this lager can and filler combo in a wheel arch.
It's not the first time testers have seen this type of 'repair'.  After all it's metal, isn't it, so it should be ok, right?
Er, no it won't be ok.  The 'repair' to this wheelarch is a ridiculous example of what some people think they can do to their vehicles. Testers will find it!
You keep us safe!
Our thanks go to the 63,000 hard working MOT testers around the country helping to keep cars on our roads safe to drive.
If you're an MOT tester, send some of your best (or worst!) cases to socialmedia@dvsa.gov.uk with some good quality 'landscape' pictures, an explanation of the issues and what problems the defects you spot can have on vehicle safety.