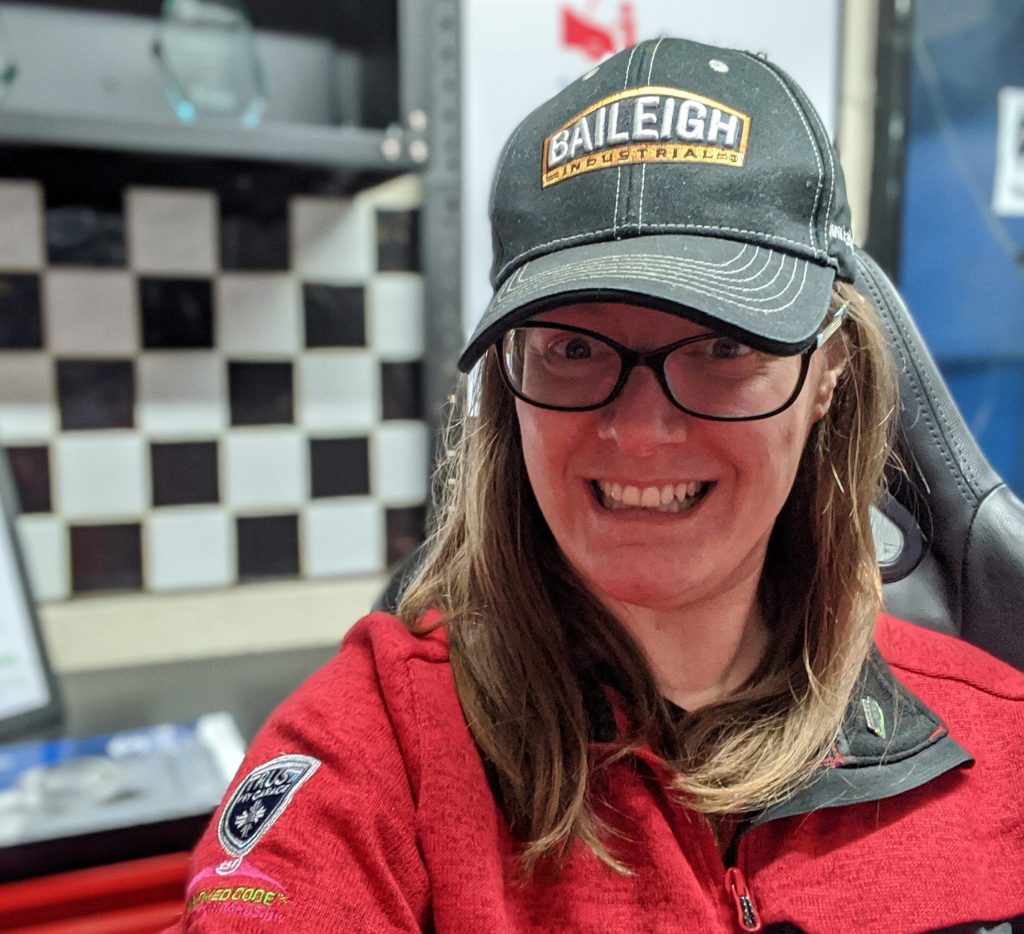 To celebrate International Women's Day,  guest author Hayley Pells, owner of Avia Autos in Bridgend, talks about her monthly 'how to' vehicle safety clinics for customers. Her motorist clinics run on the first Saturday of each month during the summer. These are building her business and helping to keep Britain's roads safe.
DVSA is running a campaign to encourage parents and carers to get more involved with vehicle maintenance to help keep their family vehicle safe.  We hope Hayley's experience might inspire others in the industry to start running customer clinics.
---
Why I decided to run motorist clinics
I've had the workshop for 15 years and I started to notice that more customers were asking simple questions about how to check their vehicle after a service or MOT, so it seemed like a good business idea to set up a car safety clinic. We wanted to get to know our customers, build loyalty and improve road safety.
I find that the main barrier to driving a safe car is simply lack of time. Giving my customers a bit of knowledge and a safe place to practice increases their confidence, makes safety checks easier and quicker to do, and improves road safety.
Getting started
We start with tea and muffins and an informal chat. I have a couple of questions up my sleeve to work out the knowledge level in the room. One of my favourites is 'do you know how to open your bonnet?'. It's all about understanding what your customers know and what they need to find out.
I try and pick up on the personalities and the gender split of the group. In my experience, women are generally happier to say what they don't know and ask for help. Rather than ask 'who knows how to?', I start from the top and run through how to, for example, change a brake light. I find the questions flow from there.
Topic per clinic
We focus each session on one key safety check. Our message is that if you can drive, you must check your lights, tyres, brakes and oil. And you must to help keep you, your family and other road users safe.
The practical bit
I find that people learn better by doing something, so we reuse broken parts as props, like a tyre with a partially worn tread, and ask attendees to inspect and feel it.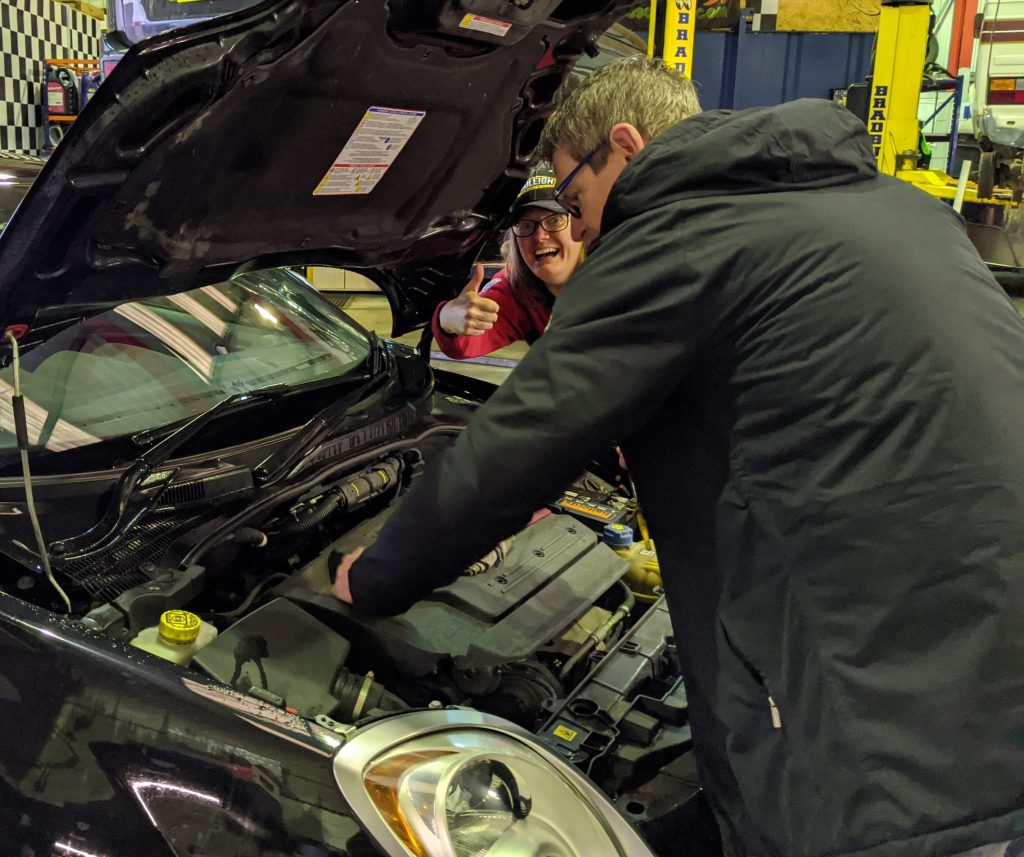 I always get asked how to change a wheel at the side of the road, which I think is based on people's fear of being stranded. We try to make it a more realistic roadside experience by changing the wheel outside in all weathers.
We also use the tools that drivers are likely to have to hand - and even we find this hard to do. Seeing professionals struggle too gives our audience the confidence to have a go. Watch the phones come out for the tyre-changing selfies!
Clinic promotion
We promote the workshops with a teaser on every invoice which says: 'Check your wheel nuts after 30 miles. If you're unsure how to, why not join in with one of our motorist clinics?'. It's a great talking point and we're seeing a steady increase in the number of customers signing up.
Benefits of motorist clinics
We've all had experience of unreasonable expectations when something has gone wrong and the customer is looking for someone to blame. By equipping our customers with maintenance skills, we're reducing the risk on the road and helping to cut the number of difficult conversations with clients.
I often get asked why I do this. Some in the industry think I'm mad, some think it's a brilliant idea. I've been advised to offer a cheaper MOT, see more vehicles that fail and get more work.
I get told 'Hayley, this isn't how the world works.' But it seems it is. I'm building a more respectful and trusted relationship with my customers and I'm seeing fewer MOT fails and a growth in repeat business from customers who look after their vehicles. I hope what we've learned might inspire others in the industry to start running customer safety clinics too.
Find out more
The next motorist clinic is on Saturday 7 March from 10am to 12pm at Avia Autos and will explore EV and hybrid technology and terminology.
To find out more about setting up a vehicle safety clinic contact aviaspeedshop@gmail.com.
DVSA is interested to hear from other garages who have good ideas for helping customers to look after their vehicles. Please send your ideas to research2@dvsa.gov.uk with the subject heading 'customer vehicle safety' and we'll share them in a future blog.