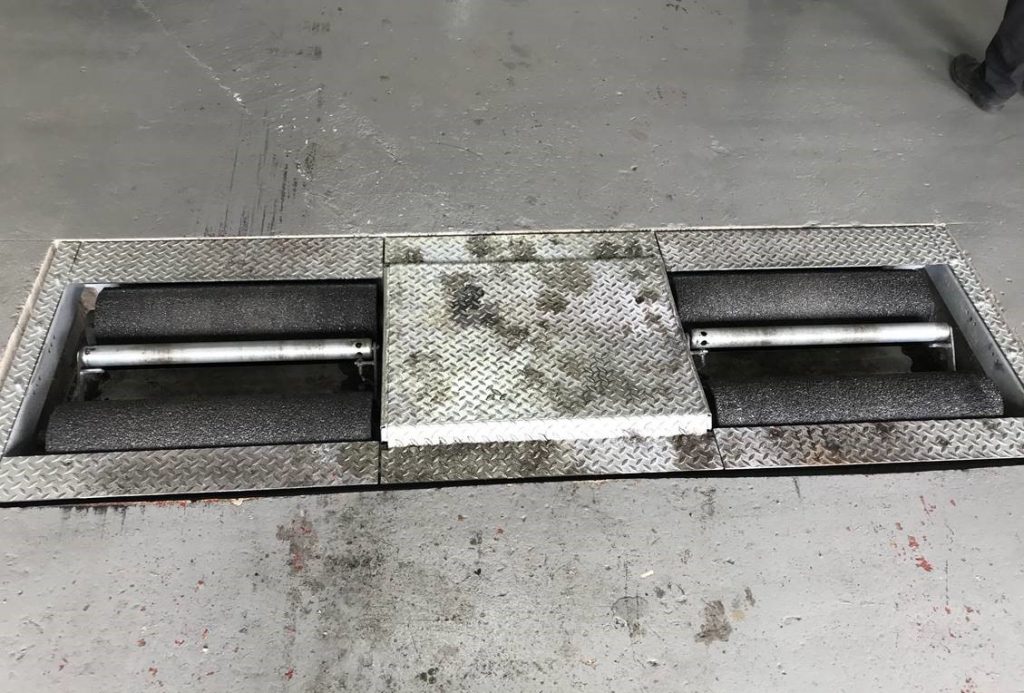 As you know we're introducing connected technology to the MOT, starting with connected roller brake testers from October this year.
We've wanted to do this for a while, but the technology hasn't been ready.  That's changed recently and we're now able to take vehicle testing forward, saving you time and improving accuracy.
More accurate testing
Modern testing equipment now captures lots of information about a vehicle in real time. But we still ask you to manually key that information into the MOT computer.
This is prone to errors and adds time to the test. Connecting equipment directly to the MOT system will reduce errors and save time. In the long term, this will help to reduce or eliminate the number of incorrectly entered results, as well as stopping incorrectly entered vehicle identification numbers (VINs) and mileage.
Headlight alignment is also still a major source of errors in the test. The modern connected headlight aligner will assess the headlamp aim for the tester and send the result straight to the MOT system.
Using this technology will not only make testing more accurate, it will also help reduce fraud. This is because an actual roller brake test will have to have taken place for a result to be recorded.
At the moment, a roller brake test result can theoretically be entered without any evidence of a roller brake test having taken place. Connected equipment will make it more difficult for dishonest testers.
Saving you time
One big advantage of connected MOT equipment will be the time it saves MOT garages. Instead of a tester carrying out a test, noting down the result, then entering it manually, it will be recorded instantly.
The time saved per test won't be massive – we think it should save you a couple of minutes per test - but when you do hundreds of tests a year, the savings will add up.
Future proofing
Vehicle technology is changing. Systems such as Advanced Driver-Assistance System (ADAS) and lane departure are becoming the norm.  And as we slowly adopt hybrid and electric vehicles and, longer term, autonomous vehicles, the MOT test needs to keep pace.
That means we need to use the latest technology that can match the most up to date vehicles. That will involve creating a fully integrated, digital MOT service fit for the 21st century. Introducing MOT equipment that can connect and directly report to the MOT testing service is an important part of that process.
Working with the manufacturers
We've been trialling connected equipment with manufacturers for over a year. This includes:
roller brake testers
emissions analysers
decelerometers
headlight testers
We're also experimenting with connecting to vehicles during the MOT via the European on-Board Diagnostic port (EOBD).  We've successfully extracted the VIN, the mileage and, in some cases, fault codes from a high percentage of vehicles.
As well as this, we're discussing adding number plate recognition cameras (ANPR) into the test bay. Having a photo of every vehicle will help with registering the vehicle for test and reduce fraud.
A view from the ground
The Test Centre in Deptford has been involved with the trial. Ian Wills, the authorised examiner designated manager (AEDM) for the site said,
As the busiest MOT Station in the UK, we need equipment that is reliable and efficient. We've been working closely with Boston Garage Equipment to trial brake testers and emissions testers in our three test centres.

Using this equipment gives us more accurate results, direct onto the MTS System making it quicker for our testers and customers alike; both critical factors in our business success.

We are always seeking ways to reduce workloads on our testers and with the equipment now being connected, it removes any ambiguity, ensuring safer vehicles for our customers.

Also, at The Test Centre Training School, we strive to be market leaders and always demonstrate best practice. Connected equipment is the beginning of the future for the motor industry and it's great to see DVSA understanding the needs, to make life easy in the 21st century.
The Garage Equipment Association (GEA) is on board
The GEA is fully engaged with us and now has 16 connected roller brake testers from 2 manufactures on the approved equipment list. Lots more will be following soon, so garages will be able to benefit from a wide range of connected equipment just as they have done so far with non-connected items.
Lots of equipment already in use in garages today can be connected. So it may simply be that the software in the equipment needs updating, with no need to replace the whole device.
The GEA will list software versions that meet connected standard and equipment manufactures and installers will be able to provide a simple upgrade.
Making the changes
We don't expect every garage to rush out and start purchasing connected equipment. So, we're adopting a phased introduction.
From 1 October this year any new applications to operate a test station must install a connected roller brake tester. Also from this date, any replacement roller brake testers installed in already approved sites will need to be connected.
We'll introduce more equipment types as they become approved by the GEA, using the same approach to the brake tester mentioned above.
As always if you have any relevant comments or questions please get in touch with us.