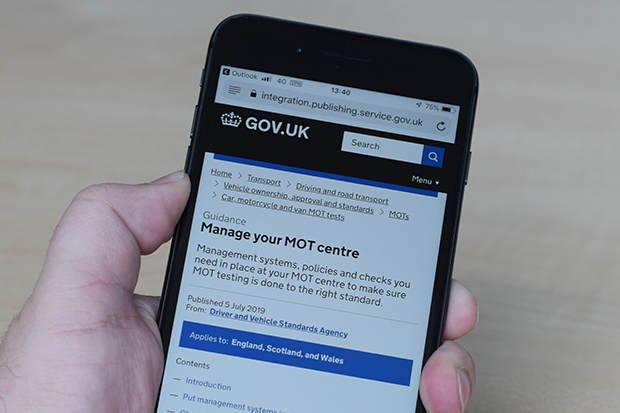 At DVSA, our priority is to help everyone keep their vehicle safe to drive.
Making sure that MOT testers carry out every MOT test to the highest possible standard plays a vital role in this. And to do that, MOT managers need access to good guidance about managing MOT centres effectively.
That's why we've just published a new guide setting out 15 important points that can help you manage your MOT centre. It's vital reading for authorised examiners (AEs), AE designated managers and site managers.
We know that there are lots of different ways to manage an MOT centre. Those methods will differ based on your individual circumstances.
So this new guide sets out 15 important points you need to think about. You might use different methods from the examples we give in the guide. And if they're effective and work for you, that's absolutely fine. Our goal here is to make sure you've considered these areas and have effective measures in place.
The problems with our old guidance
One of the reasons we've published this new guide is because there were problems with the old guidance.
It was hard to find
The old guidance was hard to find. It was split across 3 separate web pages.
The way those pages were titled did not make it clear who the guidance was for. It meant that the guidance could come up in search results for motorists just looking for information about getting an MOT. That's frustrating for them, but it slowed you down finding what you needed, too.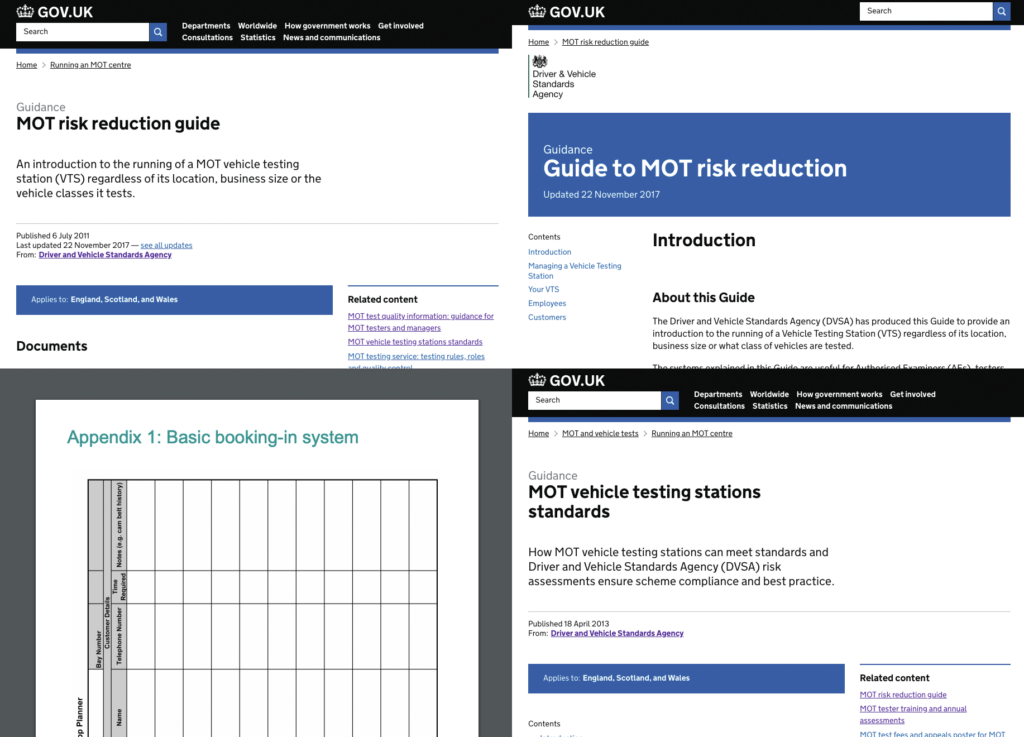 It was a lengthy read
The old guidance was long - over 6,500 words long, to be precise.
Assuming you have an average reading speed of 200 words per minute, it would take about 35 minutes to get through all of it.
But data about how GOV.UK is used tells us that people actually spent about 3 minutes 30 seconds reading it.
Among all that guidance, there were 11 different files to download. But it turns out, not many people were actually downloading them. In fact, only 1 in 12 people were downloading some of them.
With all the clutter that people were not interested in getting in the way, it meant you could easily miss the important bits.
It was out of date
The other big problem with the old guidance was that it did not reflect our current approach to risk ratings and site reviews.
Obviously, not very helpful.
How we've tried to fix these problems
We've scrapped all the lengthy old guidance and started again, with a clear focus on what you need to know to manage an MOT centre.
Most importantly, all of this information is in a single guide. We hope this will stop people going around in circles trying to find what they need.
We've given it a title of 'Manage your MOT centre' so that it's clear what it's about to anyone who finds it in search results.
The new guide is a lot shorter than what went before. It's about 2,800 words long, which takes about 15 minutes to read – half the length of the old guidance.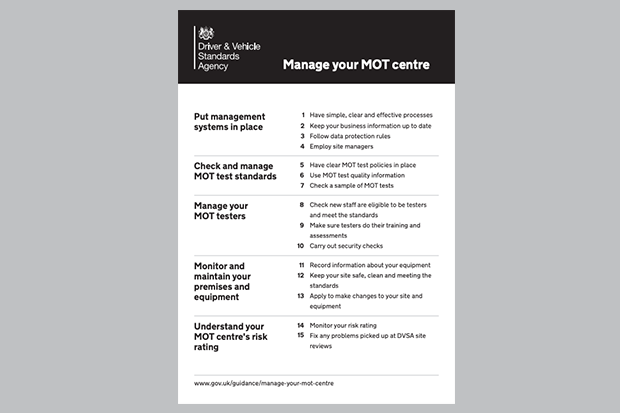 It's split into 5 very clear areas. And each of those is then broken down into some important points. They cover everything from keeping your business information up to date, through to different ways you can do quality checks, and fixing any problems that are picked up at a DVSA site review.
The content has been thoroughly rewritten to make it clearer. So whether you've been in the industry for years or are just starting out, you can read this and understand what's involved.
Getting feedback on the guide
We talked to the MOT trade user group about the new guide at the end of May.
They've reviewed a draft version and given us some really useful feedback to help make further improvements and clarifications.
Over 90% agreed that the new guide is clear and easy to understand, and that they'd recommend it to other people in the MOT industry. Everyone who gave us feedback agreed that it has a clear and logical structure.
I'm really grateful to everyone who took time to review it and give their feedback.
What we'll do next
With the guide now available, it's over to you to see what you think.
Towards the bottom of the guide, there's a blue bar where it asks 'Is this page useful?'
Use this to tell us what you think, and give us more feedback so we can keep improving the guide.

And we'd like to hear how you're using the guide. If you decide to change the way you do things after reading it, and would be interested in sharing your experience here in a guest blog post on Matters of Testing, email social.media@dvsa.gov.uk.
A reminder about comments on Matters of Testing

We encourage and welcome open, lively debate on the Matters of Testing blog. But you must follow the rules for commenting. This includes keeping comments on the topic of the blog post.