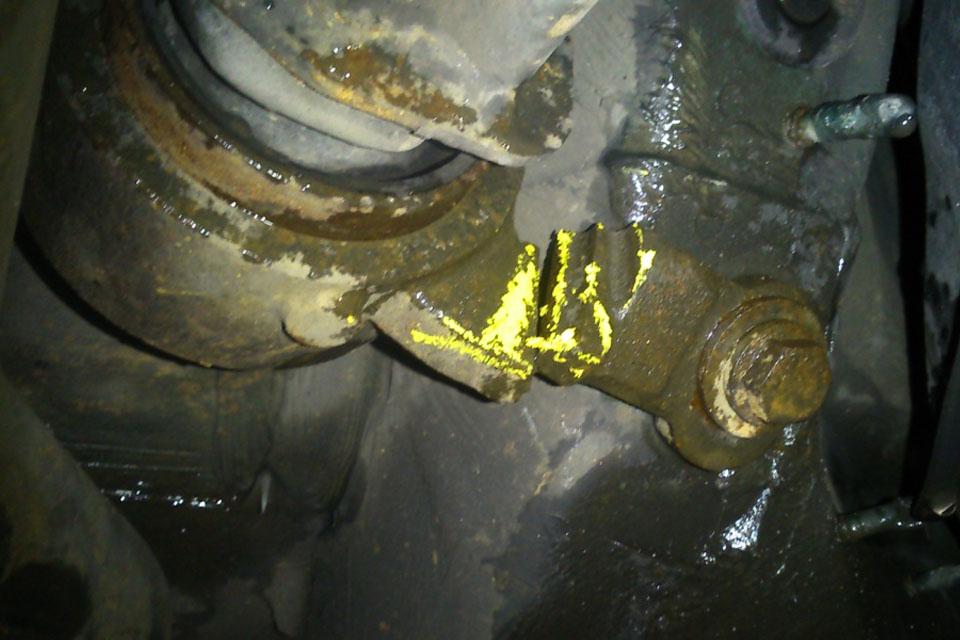 Shane Farmiloe, from Castle Vale Service Station sent us this photo showing the rear bush carrier for the lower suspension arm clearly broken at one of its mounting points.
Shane said: "There was no evidence of play when the suspension was checked at the road wheel under section 2.5 of the manual. So a careful visual inspection of the mounting was needed to identify the fracture".
In this case the break is clearly visible and recorded as a failure under reason for rejection 2.4 G1 'a suspension component or its attachment bracket or linkage - cracked, fractured or insecure.