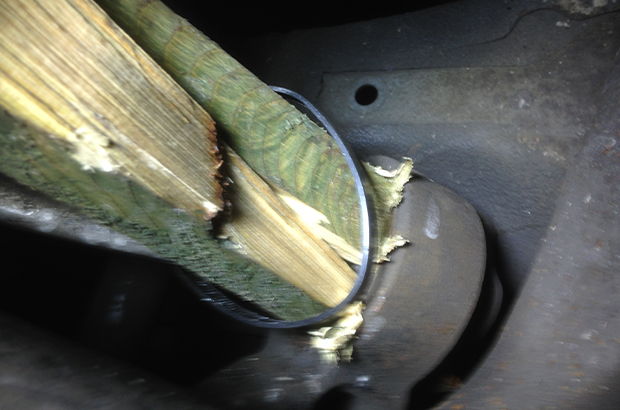 A novel way to stop that suspension knock! The owner of this MG advised Graham Ratcliffe of James Street Garage, Tyldesley before the test that he had done a repair to the suspension to stop a knocking noise.
We're sure this was not the type of repair Graham was expecting find but we can only assume it must have done the job; the owner was proud of his efforts.
It may have removed any excessive movement from the bush but we think it is safe to say this could be classed as an inappropriate repair or modification, and fail under Section 2.4 A2.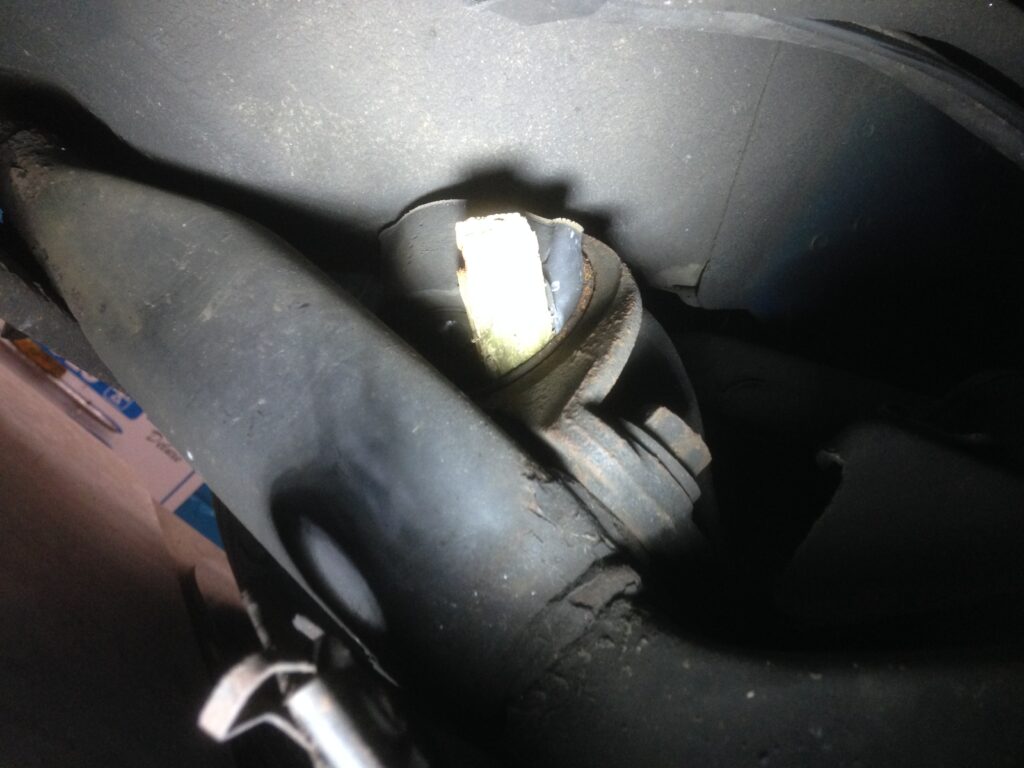 Send us your horror stories to mattersoftesting@vosa.gsi.gov.uk