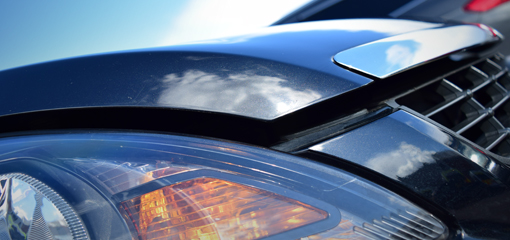 We've recently been made aware of a third party blog which is causing some confusion around bonnet inspection requirements. So we thought we'd clarify what these checks involve and what should result in a refusal.
Checks on the condition of bonnet retaining devices varies depending on the type of devices fitted. On some older vehicles, retaining devices such as the strap or 'R' pin types will be on top of the bonnet. However, for most vehicles all the checks are carried out during the under the bonnet inspection.
Under the bonnet
It's important to check the parts of the retaining device fitted to the underside of the bonnet, as well as the catch(es) on the slam panel. If either part is excessively deteriorated, ineffective or insecure, then it should be failed.
Retaining catches
Once the under bonnet checks are complete, close the bonnet in the normal way, then check it is safely secured by pulling up on its front edge. On bonnets with 2 retaining catches, the tester should attempt to lift the bonnet on each side of the centre to check the effectiveness of both catches. If a retaining device doesn't hold the bonnet safely and securely once it's closed, it should be rejected, even if it is one of a pair.
Secondary bonnet catches
Secondary bonnet catches are not retaining devices and aren't included in the inspection. If you notice that a secondary catch is defective, it's best practice to advise the person who presented the vehicle.
Finally, remember that these checks don't apply to the few vehicles with a bonnet which doesn't obscure the drivers view through the windscreen when opened.
You can find the details for bonnet checks in Section 8.4 of the inspection manual.