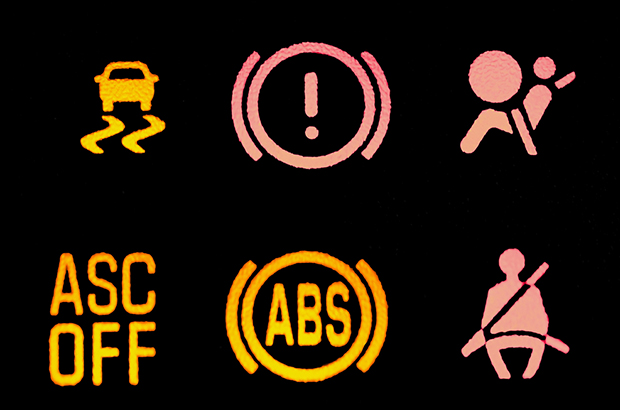 We've received lots of feedback about making technical information about specific vehicles available on the MOT testing service. We understand that this would help you to make decisions on how to test complex components safely.
We've already done some work to investigate how we can introduce this to the MOT testing service and we've planned more work for the near future.
What happened to VSI?
On the old 'MOT Comp' service we provided Vehicle Specific Information (VSI) to testers.
VSI provided information such as VIN location, brake testing weight, ABS presence and lighting test sequence, and the type of roller brake test required.

Before we made the move to the new MOT testing service, our management and technical standards teams reviewed VSI with VTS council members.
During the review, we picked up lots of positive feedback on VSI but we also identified several problems with it. For instance, it was hard to pick the right vehicle in some cases, so for many tests the wrong VSI ended up being used.
Also, some information was incomplete and much of it wasn't very specific to the vehicle. So it didn't always do what it said on the tin!
The review and user feedback revealed that brake testing weight information was essential. We introduced this function as one of the first updates and attached this information to specific vehicles so you don't need to search for them. There were a few problems with this data to begin with, but we're gradually fixing any issues with it. 
We always intended to make more technical information about specific vehicles available on the MOT testing service. Unfortunately, this has taken us a little longer than we originally planned.
Providing the right technical information
We're continuing to review your feedback and we're looking at what technical information you need.
You've told us that you want the service to provide information on:
whether a vehicle can be roller brake tested

how to test electro mechanical parking brake systems

anti-lock braking system lamp operation

adaptive air suspension

tyre pressure monitoring systems

original fitment of CATs and DPFs
Please let us know in the comments what you think about the above list. Is this what we should be looking at, and which of these should be our priority?
It might be that we don't introduce all the changes at once. There could be different options for different types of information. For example, some technologies are fitted to all vehicles from a certain date.
This means the way we source that type of information will be different to the specific information on a braking system that only applies to vehicles with a particular engine or transmission fitment.
We want to avoid testers using the wrong information. So whatever solution we do come up with, we know that this information needs to be clear and easy to use.
We'll continue working on how best to deliver this and we'll update you as we make progress.
Keep sending us feedback
One of the other useful pieces of feedback we've had is that it would be helpful to let testers add technical information that they know. We'll need to give this some thought to determine how this could work, but the principle sounds great, and it's something we'll look into.
Please keep commenting on the blog and using the feedback link to tell us what technical information you need.
Making this information available is something we're looking into as a matter of priority - so watch this space.