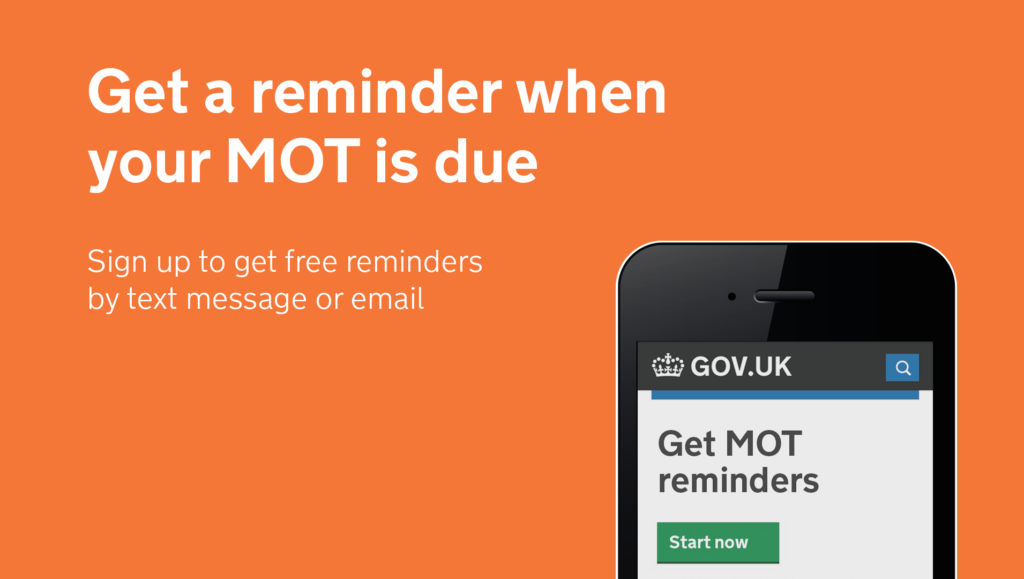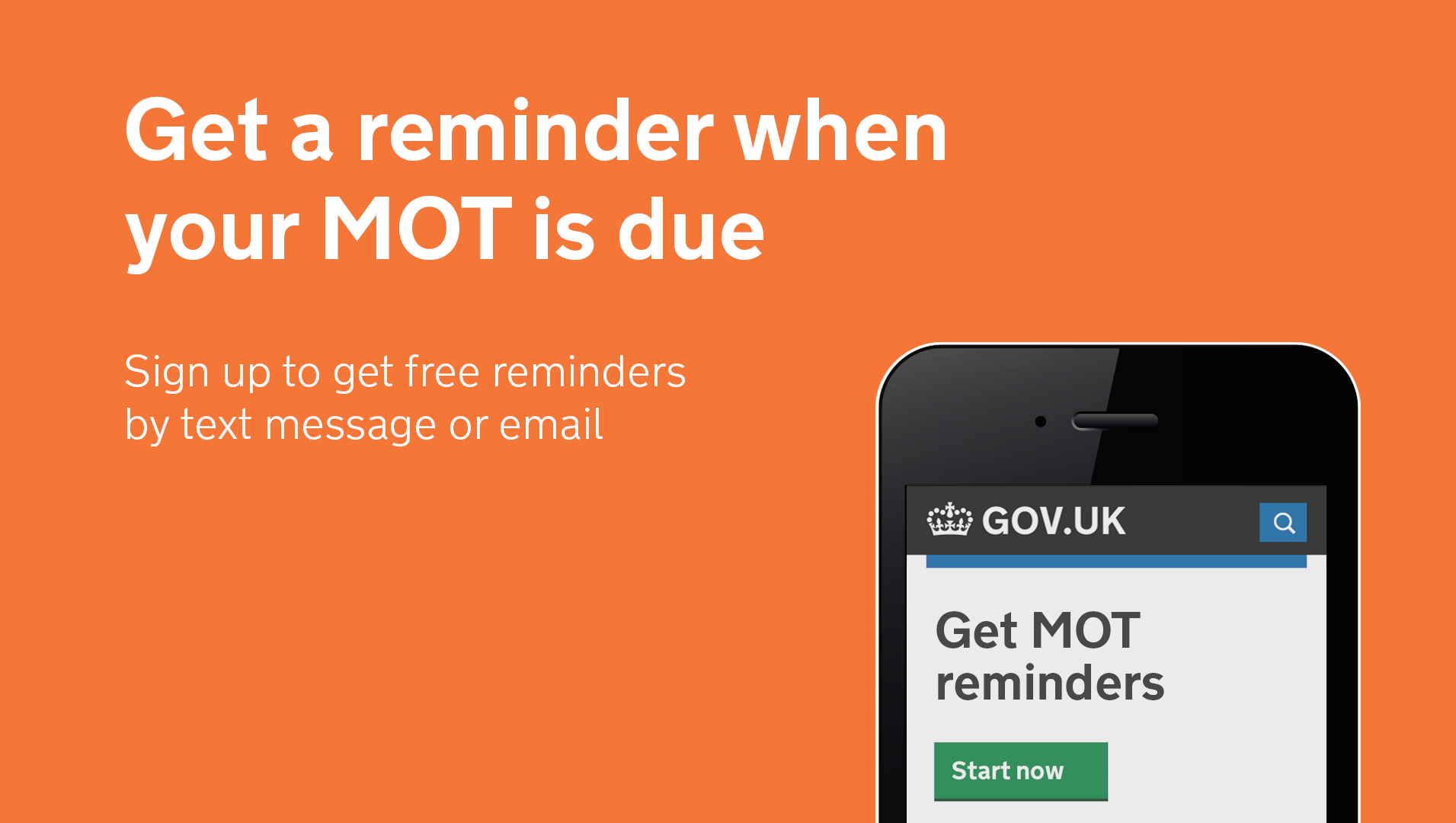 It's been a busy few weeks since my last blog post, so now's a good time to update you on what we've been up to since.
Until recently, we had 3 development teams working on the MOT service, but we're just moving to 4.
This is so we can start implementing the new roadworthiness directive, as well as keeping going with more general improvements. Getting the new team on board has been good fun in rapidly getting them up to speed with MOT. Part of our way of working is making sure that the whole team understand the business context - so we've taken them to see how garages work and how IT we develop is used.
Get an annual MOT reminder
One of the biggest things the team have been working, is getting this service fully ready for the GOV.UK website.
As with all government services it needed to meet the government's 'Digital Service Standard'. This means it looks consistent with other government services and is designed to meet the user's needs.
The team had the assessment for this service at the end of September, and recently had the news that the service has passed. This will mean customers will soon be able to find the service if they search for 'Get MOT reminders' on GOV.UK or any other internet browser.
Being able to find the service on GOV.UK will make it easier for customers to find, and reassure customers it's an official service.
Changing our authorisation and administrative processes
As you might already be aware, we're changing the way you get in contact with us, as our work is being centralised into one office.
We know some of you have found it hard to get in touch with us sometimes, so moving to a central team means we can have a larger team in one place. It also means we can be more consistent in how we deal with things.
So from 1 November, any queries that would have gone to your local office, will be dealt with by contacting our customer support team - on 0300 123 9000 or by email at motadministration@dvsa.gov.uk.
This will affect changes to authorisations, new authorisations and all other queries that would have been dealt with by area offices.
However, if you do have a question about the IT system such as the MOT testing service being unavailable, you'll still need to contact the Business Service Desk as normal on 0330 123 5654.
Replacement certificates
As part of work into improving our administrative processes, we've been looking at the volume of 'replacement' certificates we're issuing. One of the main reasons we need to issue these is because mileages have been entered incorrectly, and the volume of these is rising.
Part of the reason that volumes being requested keep going up will be because drivers are more aware of the mileages now they are made public through the MOT history service, but we do need to make sure we are minimising errors. With more motorists aware of these mistakes it'd be great if we could improve accuracy of input.
We're also looking at whether we should extend the time a garage has to make corrections of such errors from the current 7 days. I'd like your feedback on this, so let me know what you think by commenting below.
Moving to the future
We're also just starting to do some experimental work in one of the areas we can move the MOT test forward.
It's still early days but we're looking again at how we can connect garage equipment and vehicles directly up to the MOT testing service - so results can be recorded directly without keying them in again.
This may be able to help improve garage efficiency, customer service and fraud prevention - as well as better dealing with modern vehicles.
Although this work is a while away from production, you might see the team out and about in garages, getting a better understanding of how we can make this work in different situations.
Keeping you up to date
Another large piece of work at the moment is the new roadworthiness directive that will come in May 2018. I'll let you know more about this very soon, in another blog post - there isn't room in this one!
We'll continue to keep you up to date with what we're working on, and as always we'd appreciate your views on what we've covered so far.