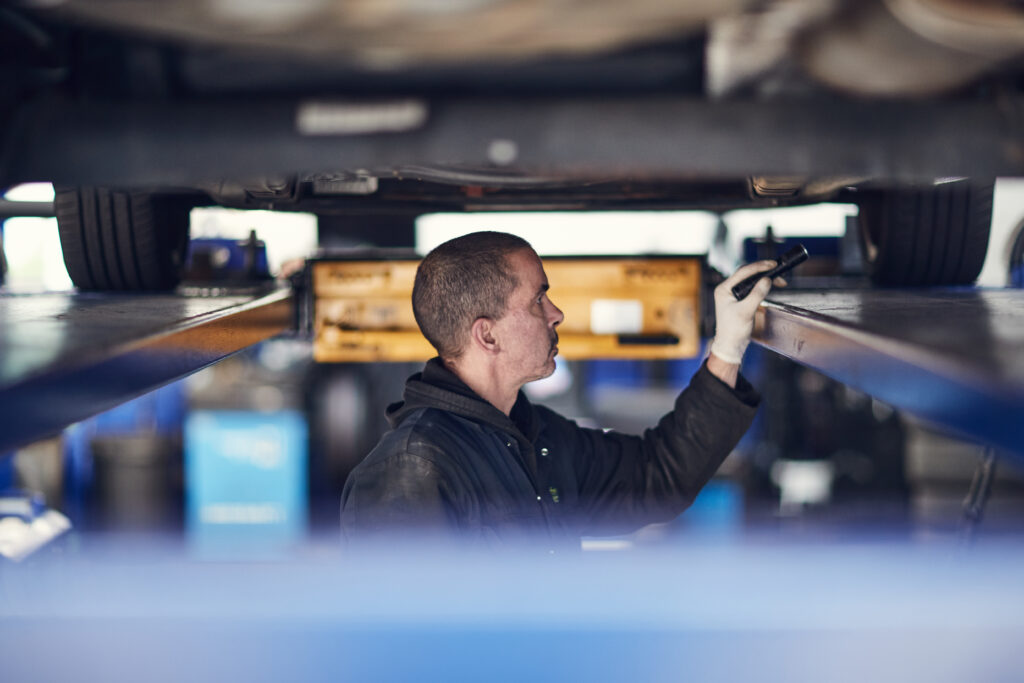 I'd like to start this month's update by saying a big thank you to everyone involved in the changes to the MOT that came in last month. It's been really positive to see how much effort you all put into preparing yourselves for the changes.
It meant that the majority of MOTs happened on 20 May as normal, giving the public the service they expect from us. There was also very few phone calls to our call centre from you asking for more clarity on the new MOT standards, which is great.
What we learnt from implementing the changes
Before 20 May, the training environment we set up to help you get used to the changes was used by over 12,000 testers. Your feedback showed that most of you found this useful, so we'll look at providing a similar training environment again for any large changes in the future.
Looking at the data
Since then, we've been reviewing the test recording data to help us improve the service for you.
The data showed us that it took some of you longer to record defects in the first few days after the changes which isn't surprising. However, by early June the time taken to record defects quickly returned to about the same as it had been before the changes.
We also saw a big increase in people choosing to 'search' for defects, because the structure of the new manual is not as familiar. This has given us useful information on what people are looking for but not finding, which helps us improve it. We've already added more similar words for common searches so when you're searching for one word or phrase, it finds another in the manual that means the same.
Clearer wording for defect descriptions
We received some feedback on defects that could be worded more clearly in the manual and in the standards.
We've reviewed this and we'll make some minor changes so that defect descriptions better match the defects you see on vehicles.
Risk rating
Another big thing the team has been working on improving recently is risk rating. Risk rating garages is a really important area as it determines how we direct our resources to support garages and carry out enforcement activities.
Why are we changing risk rating?
Over the last few months, we've been running some trials to see how we can better assess risk and focus our efforts more specifically than we do now. This will help improve MOT quality and catch more MOT fraudsters.
The future overall risk score for a garage will be made up of 2 key elements – analysis of the data and the results of an improved site assessment.
Using our data more effectively
We'll analyse the data produced by each tester to look at trends in their results. This will be things like:
what they record
how long tests take
disciplinary history
This information will help us develop an overall impression of the garage. This is the same data that testers and those that run garages can look at through the test quality information feature of the service.
So, we'll do some calculations based around testers and this will be pulled together to form an overall score for the garage. We're working hard to make sure that this information is clear and open to those that need it.
Site reviews
Vehicle examiners will still visit sites and carry out checks to make sure they comply with DVSA's rules and that they have good systems for managing the quality of testing.
We'll aim to include a check of an MOT being done in this visit too. These checks will be done at fixed intervals, which will initially be every 3 years. We'll look to make this more regular in the longer term.
Overall garage risk rating
So, the overall risk rating will be created by combining the data and the site assessment. The garage will be given a red, amber or green rating, which will give us a clear view of where to focus our support and enforcement efforts.
I'll explain more about these changes nearer the go-live date in autumn.
Looking ahead
As well as refining our manual and standards following the changes to the MOT, and improving risk rating, we're also working on some more smaller improvements. Over the next few months, we'll be looking at improving the way security cards work, to make the system more secure and easier to use. We'll be blogging more about this soon.
As always, please let me know your feedback in the comments. It'd be good to hear how you've found the MOT changes.