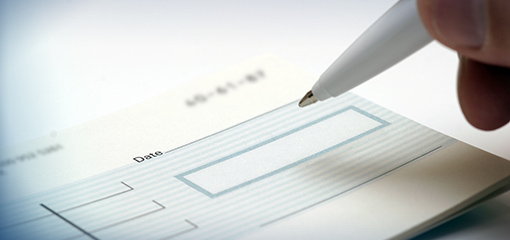 We're looking into making buying slots quicker and easier and thinking about removing cheques from the current list of payment options.
This comes on the back of our Slot Payments Survey where we asked for your views on your preferred slot payment methods and came up with changes to improve and simplify the current system.
The overwhelming majority of you told us that removing the option to pay for slots by cheque would not have a negative effect on your business.
Slow and expensive
Using cheques to pay for slots is time-consuming as it takes days for them to arrive through the post, clear through our financial system and pay for the end product.
This means they're expensive to process compared to instant payment systems like debit and credit cards which can provide you with slots in a matter of seconds.
Moving towards a wholly electronic processing system means we could, in future, offer even quicker options like one-click payments which many online retailers use.
Safe and secure
Meanwhile, modern technology means online card payments are user-friendly and as safe and secure as their paper alternatives, with the added value of taking a fraction of the time to complete.
With this in mind we expect online slot purchases to be the most popular payment method when garages move to the new system during 2015. Ahead of your switchover to the new system, the current payment options will remain in place.
However, before we decide on making any changes concerning the possible removal of cheques we want to hear what you think.
Your views count
If you use cheques to pay for slots we want you to tell us if, how and why removing this option would have a negative effect on your business.
Telling us about this will help us make an informed decision about the future of cheque payments and create a system which reflects your needs and requirements.
So email your views and any other comments back to us at mot.modernisation@vosa.gsi.gov.uk.
Image courtesy of Shutterstock.com