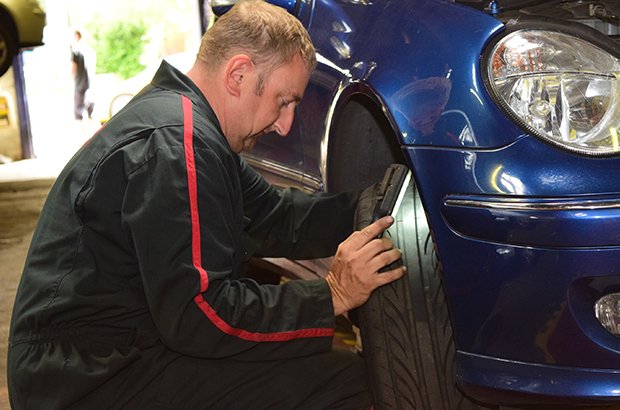 Last week was road safety week, and that provides a timely reminder about the contribution the MOT makes to keeping Britain's roads safe.  

The MOT is there to make sure that the vehicles on our roads comply with roadworthiness standards. Around 27 million cars get an MOT in Britain each year and the MOT testing service is used by more than 60,000 MOT testers in over 22,700 garages.
It's easy to get caught up in thinking about how we should improve the MOT testing service, but it's also worth reflecting on the importance of the MOT itself.
Every time you find a defect and either fail the MOT or provide the customer with advisories, you're contributing towards safer vehicles. Your attention to doing this correctly, and continuing to improve is what helps keep our roads safe.
The MOT test
The MOT test has come a long way since it started in the early 1960s. When the MOT was first introduced it was a really basic test that looked at a few items including brakes, lights and steering. It was also only carried out after a vehicle was 10 years old and then every year after that.
Over the years the number of items tested has increased and developed as the vehicle fleet has changed and also as the technology for testing vehicles has improved.
Providing your customers with choice
One great thing about the MOT is the choice it provides to motorists. There are over 22,700 garages across Britain that offer an MOT and this helps support many rural businesses that might otherwise struggle.
This wide choice of garages provides motorists with the opportunity to buy the type of service they want in an area close to them. Being able to get a car repaired or serviced at the same garage as the MOT is also a massive benefit to many motorists as it saves them time and money.
The future of the MOT
In the future, the MOT will need to keep changing to make the most of the opportunities that new technology brings. DVSA will keep developing the service and working towards improving the quality of MOT standards.

We'll also keep on improving the MOT testing service so that it better meets your needs. Your feedback is invaluable for this, so if you think there's something that can be improved please let us know.  
One area we're currently working on is improving how we engage with garage owners, managers and testers to make sure we're changing and adding things to the service you want.
The recent blog on vehicle technical data is a good example of how we can quickly get your views on what you'd like to see added to the service.
Another example would be last month's Trade User Group. This saw the trade come together with DVSA managers and help define our strategy for improving the MOT.
There was lively and passionate debate, and it's this type of open and honest engagement that helps make the service better. Getting positive engagement from all those involved in the MOT trade is key to improving it.

Services for motorists
We'll also continue to develop services for motorists that help them get the most out of their MOT. We've already added services that allow your customers to check the MOT history of a vehicle and check when their next MOT is due.
If you think any of these services would be useful to your customers please let them know about them. Don't forget to let us know what you think in the comments.