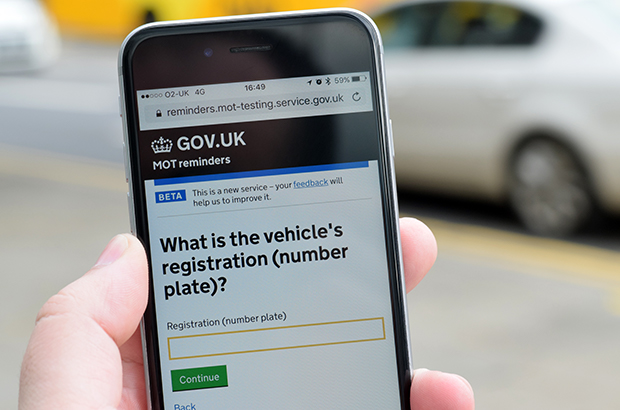 As MOT Service Manager,  I want to tell you about work we're doing to develop an MOT reminder service to help vehicle owners get their vehicle tested on time.
It's part of our strategy to help people keep their vehicle safe to drive.
Why we're developing this service
At any one time, up to 28% of cars will be overdue an MOT. Research shows that the vast majority of these aren't down to people deliberately not getting an MOT – rather, they just need to be reminded to get it done on time.
We want to make sure these vehicles get to you on time so that dangerous faults are found and drivers can get them fixed.
How it works
Drivers will be able to sign up to get an email one month before the MOT is due. They'll get another email if they still haven't had the vehicle tested 2 weeks before the MOT is due.
All they'll need to sign up is their vehicle's registration number and an email address.
We're still hard at work developing the service, so in the version we've built so far, you won't initially be able to get reminders for a vehicle that:
is less than 3 years old
doesn't have a current MOT
needs more than one MOT a year, such as taxis
needs an annual test instead of an MOT, such as lorries, buses and coaches
However, we're working through this list to make sure that as many people as possible will be able to use the service.
Try it for yourself - and give some feedback
Before we start asking more drivers to test the service, I want to give you the chance to try the new MOT reminder service.
You'll see that the service has a 'beta' label at the top of the page. It means you're looking at the first version of a new service that's still being tested - it may not work for everyone. During the beta phase, services are continually tested and improved.
There's a link to a feedback survey on every page, so do leave your ideas, or leave a comment here on this blog post.
There's more to do
We think that there's a great deal of potential to offer reminders in ways that meet the needs of the millions of drivers in Great Britain.
For example, as well as offering email reminders, we'll also look at other methods, such as text messages.
When we're ready to launch the service
There's lots more user research and testing to do before we formally launch the service.
When it's ready to launch, we'll run a consumer campaign so that drivers know about the service. And we'll make it really easy to find on GOV.UK.
So until then, do give the MOT reminder service a try, and let us know what you think.