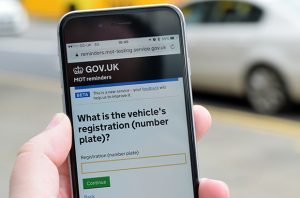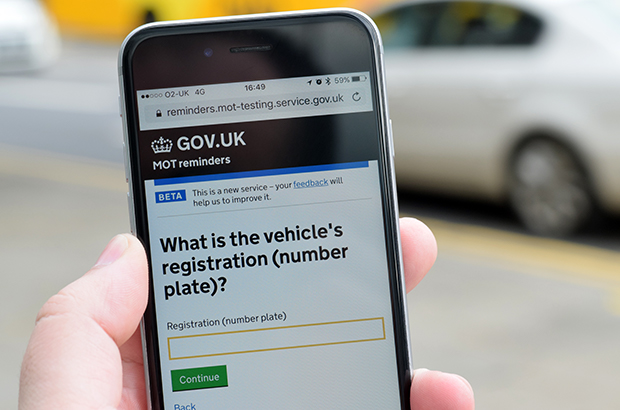 Over the past few weeks, we've made some changes to improve the MOT testing service. Thanks for your feedback on the previous posts, I hope they're giving you a better idea of the work that goes on behind the scenes.
MOT reminders by text
Over the past few weeks, we've been working on our 'Get an annual MOT reminder' service, so we can send reminders by text message, as well as email.
Sending text reminders should help make the service even easier to use so that people are less likely to forget. This should help us get the number of late MOTs down, as well as bringing in more work to MOT garages.
The email service has already been successful, with around 104,000 of you using it! For those of you who haven't used it, you can sign up to receive a reminder.
Check the MOT history of a vehicle
We're working on an improvement to the 'Check the MOT history' service, to show the details of the garage where the MOT took place. We know this is something we frequently get asked for.
We know that at the moment some automated systems scan and use data from the service - which is fine for the data we currently make available. However, with garage data they could try and compare test results by garage, in a way that might mislead the public.
We're working on stopping this type of automated access, and once we've done that, we'll make this garage information available to the general public and promote it more widely.
Vehicle safety recalls data
We've also added a link to the 'Society of Motor Manufacturers and Traders' (SMMT) vehicle safety recalls page, so you can check whether the vehicle has got an outstanding recall or not. We'll be monitoring how many people use this link, to see whether it's an area we can do more on.
Brake weights
We've also added the brake weights of more vehicles to the system. We know some vehicles haven't had brake weights associated with them, or they've been incorrect. This will help fix that, and you'll notice less vehicles without brake weights when you're testing.
Making test quality data more accessible
We've made some changes to the test quality information area of the MOT testing service, so users will now be able to choose whether to see 1 or 3 months' worth of data.
This will include the:
numbers of tests
average age of vehicles tested
average test duration
failed test percentages
Users will also be able to see a breakdown of test failure component categories, including figures for the site averages. This information will be in a different place, depending on your role.
If you're a:
tester: you'll need to click a link on either their performance dashboard or profile screen
site manager: you'll need to click a link on the vehicle testing station (VTS) details screen
authorised examiner designated manager (AEDM) or authorised examiner delegate (AED): you'll need to click on a link on the AE service reports screen
We'll make the spreadsheet that contains all the test quality information for VTSs available for everyone soon.
We're also working on some guidance to help you get a better understanding of test quality information and test logs to help identify trends and improve MOT test quality. We'll let you know when this is available.
Looking to the future
We're now starting to prepare for the work that we'll be doing from the start of October. One of the main things we'll be focusing on is seeing how we can better use our information for garage risk rating.
We've already started planning this work, by looking at how we can use mathematical algorithms that spot trends in garage or tester data that are worthy of investigating.
This could include analysis of volumes of tests in a given time, failure rates or items for the particular vehicles tested and similar areas. We would then combine this with other information to identify situations worthy of investigation, or just to determine a risk rating (which would be used to prioritise our work).
We still have a lot of work to do on this, but will update you as we progress.
Another area we'll be working on is changing our reasons for rejections and advisories. As part of this, we want to make sure our reasons for rejection are easy to understand, and we've already started to do some research with different types of motorists to see what wording is best for the certificate.
I'll update you with how we get on with all of this in my next blog post, but in the meantime, please leave your feedback in the comments below.