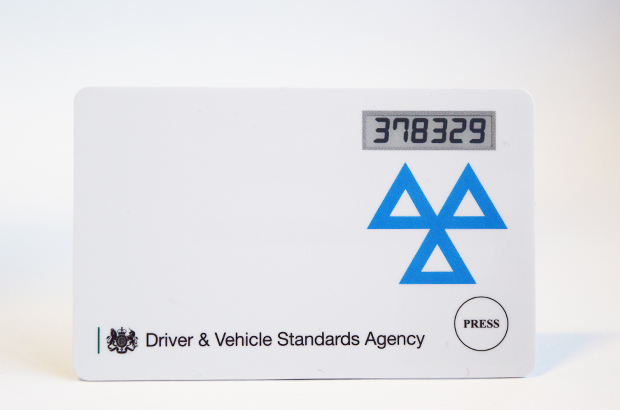 Last week we added the 'Use your MOT testing security card guidance' to GOV.UK. The new guidance includes how to use your security card to access the MOT testing service, how to activate it, and what to do if you forget, lose or break your card.
As well as publishing this guidance I thought it would be useful to cover why we're introducing this new security measure and how we're testing them before the roll out.

How it's safer than the PIN you currently use
Although the current PIN system is secure, it was always only meant to be a temporary measure before introducing the MOT security cards.
Your current PIN is something that only you know, just like a password. Over time, the risk of this becoming known to other people increases. This is why you should change your password every 3 months. Your PIN tends to remain unchanged, so is even more likely to become known.
In contrast, the new MOT security card displays a unique number each time it's used. Since you don't need to remember this, the security card is something that you have, rather than something you need to remember.
Together, these 2 factors (the password that you remember, and the security card that's held) are known as 2-factor authentication. As long as you protect both factors, it's far more secure than the current system. 
Trialling the cards
In the run up to rolling out the MOT security cards later this year the user testing team has been visiting vehicle testing stations (VTS) and trialling the cards.
The first trials took place with VTS councils and at VTSs in Falkirk, Manchester, Widnes, Nottingham, London and Bristol. In these trials users tested registering and using the new cards.
Durability
As with any change, many questions and concerns were raised by testers. One initial concern was that the new card would be easily broken in a busy garage.
To prove how durable the new cards are, we dropped, bent and even stamped on a card in front of testers and it continued to work. The cards are also waterproof and designed to take general wear and tear in a garage environment.
The cost
Another concern raised was about the cost of the new cards. The cards will be provided free of charge to everyone who uses the MOT testing service. If you lose or break your card you'll receive a replacement card free by second class post.
Next stage of testing
The next stage of testing will take place in September and will involve testers in over 300 VTSs trialling the card in a live testing environment.

Trialling the cards like this will make sure they work exactly how they are meant to before rolling them out to all testers later this year.

Further information
You can find the full details about the new MOT security card over on GOV.UK. Email MOT@vosa.gsi.gov.uk if you have any questions about the new card.