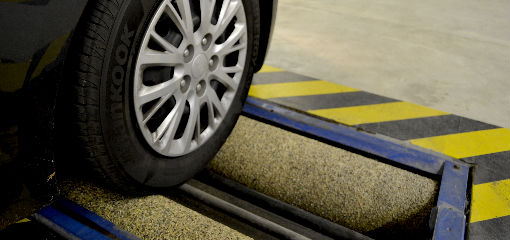 Back in August 2014, we limited the options for 'item not tested' on MOT comp to include only the mandatory measured items, eg brake performance, headlamp aim and emissions.
Since then, testers have been asking us what to do when they can't test other items. This includes a binding brake preventing a proper examination of the wheel bearing.
In this case, there are two possible outcomes.
If during a roller or plate brake test there is significant brake effort recorded even though the brake is not applied, the vehicle should fail for the binding brake. The condition of the wheel bearing can then be checked on retest.
If the brake bind is not sufficient to justify a fail, then an advisory should be issued for the binding brake. It is not necessary to advise that the wheel bearing could not be tested.
So if 'item not tested' was still available and selected, it would've failed for the wheel bearing not being tested, even though no defect with the wheel bearing was identified.