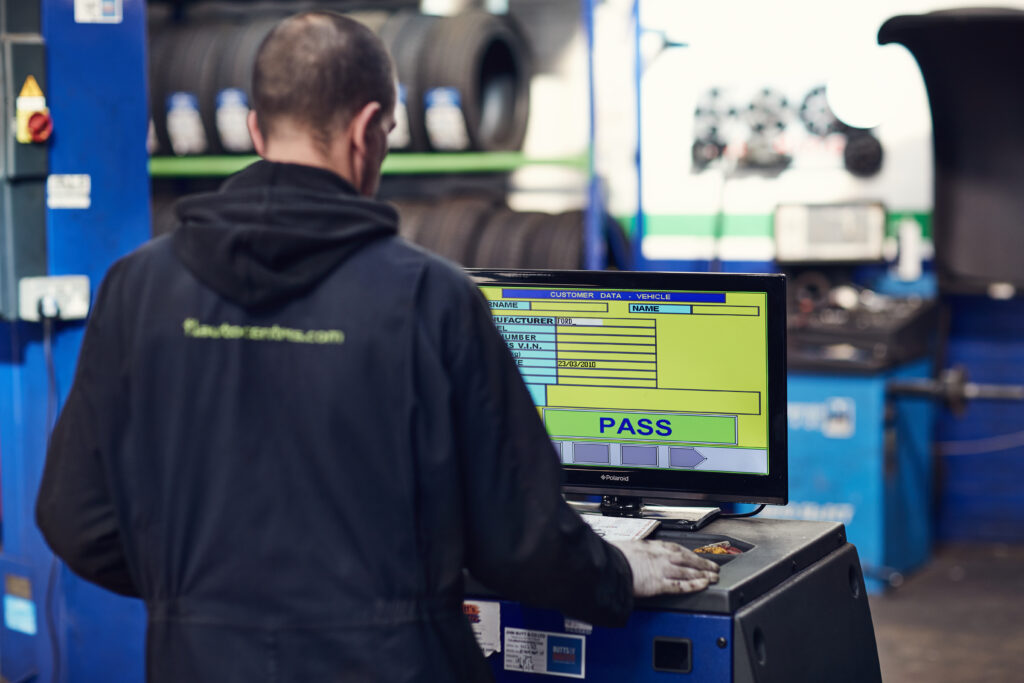 Since my last update, the team have been really busy working on the feedback you've given us, following the changes that were made to the MOT in May 2018.
As always, your feedback is really useful in helping us identify where there might be issues and how we can make the service even better for you.
Improving security
In my last blog post, I let you know that we're looking to improve the way security cards work, to make the system more secure and easier to use.
This includes:
making our password policy stronger
making our recovery security question and answers harder to guess
reducing the number of times you'll need to enter your security card PIN each day
increasing our proactive monitoring of suspicious activities, to prevent fraudulent use of the security cards
switching off the ability for your browser to autofill your password and user ID
Making your passwords stronger
To begin with, we're looking at how we can make sure the passwords you're choosing are stronger by banning very common and easy to guess passwords. We'll be introducing a maximum of 7 days that you can be without a card and log in with security questions. After 7 days, you will need to use your security card. We're also be preventing the use of the same answer for both security questions.
Another thing we're doing is looking into ways we can securely reduce the number of times you need to enter your PIN every day, as we know this can be very time-consuming.
We're working on a solution so that you will only need to log in with your security card once a day. The system will then remember your details, so you won't need to re-enter your PIN unless something like your browser or device has changed since you first logged in.
We're aiming to make most the changes live by 3 and 4 October, and we'll let you know more soon.
Garage risk ratings
Something else we've been working on recently is garage risk ratings. I explained more about what we're improving and why in my last update. We've nearly completed this work now, and we've been busy training our staff on how to carry out the new risk ratings in the past few months.
So, from later in the autumn if you have a site assessment, the way it's carried out will be different.
How the new assessment will work
We'll be focusing more on compliance and the test itself so our examiners will be carrying out more checks on recently tested vehicles. We'll also be doing a shorter check on systems and processes in the garage, which will be called a site review.
The purpose of the site review is to ensure the vehicle testing station is following principles that promote good quality testing, we will focus on 4 areas:
basic compliance
management control and quality control
premises and equipment
people's training and their skills
Each area will be then marked as either:
satisfactory
improvement needed
unsatisfactory
The site review outcome will combine the result of the vehicle re-inspection (if carried out), previous disciplinary history of the testers and the authorised examiner and data captured from the testing service. This will then be displayed on the MOT testing service as a rating of red, amber or green.
You'll be able to view the outcome of the site review of the testing service and see the areas where improvement might be needed.
Risk ratings for testers
As part of this work, we're also looking at risk rating testers, using data from the testing service and disciplinary history. Testers will be able to see their rating in their profile. The testers rating is personal to them and will not be displayed to site managers or authorised examiner (AE). However, some AEs may choose to ask prospective employees to share it.
We'll let you know more about the launch of this soon. As part of this, we'll be creating a short guide to replace the current guide to risk reduction – which will focus on the things that are expected of a well-run MOT garage.
Making the manual clearer
Something you let us know in the comments, was that the wording of some defects wasn't as clear as it could be. To help make it easier for you to identify the defects while you're testing, and make it clearer to the public, we're making minor changes to some of the wording in the manual.
For example, previously, when testing the horn on a vehicle, you would need to choose the reason why it failed. We've now consolidated the reasons to make it clearer. So you'll only need to choose the option that the 'horn no longer meets requirements'.
We've made some of the manual clearer on how to check different things are working properly. Something you gave us a lot of feedback on was brake fluid. We've now provided you with clearer instructions on how to do this during a test.
We've also made it clearer which vehicles need the engine malfunction indicator lamp testing – by adding 'from' dates for different types of vehicles.
More defect descriptions
Over the past 4 months, you've given us lots of really great feedback on the new test, including the new categories.
We've taken this into consideration and from 13 September 2018, we'll be introducing some more defect descriptions. These include:
corroded brake hose ferrules including flexible brake hose excessively damaged, deteriorated, chafed, twisted or stretched
tyre valves seriously damaged or misaligned
headlamp alignment
shock absorbers bushes that excessively worn
suspension arms, rods, linkage that have 'excessive wear or free play in suspension component'
transmissions for motorcycles - excessively tight transmission belt or chain
This won't be a significant change to the test and should include most of the feedback you've given us since the changes in May.
I hope the changes we've made will make it quicker and easier for you during testing. If you have any more questions please let me know in the comments below, and we'll try and get back to you.