We're often asked whether 'stretched' or 'Euro look' tyres are an MOT failure.
To justify a failure, the tyre or its fitment must breach The Road Vehicles (Construction and Use) Regulations 1986 as amended. While the regulations are specific about tread depth, cuts, speed ratings etc, the fitting of a tyre on an unsuitable size wheel rim is not specifically covered.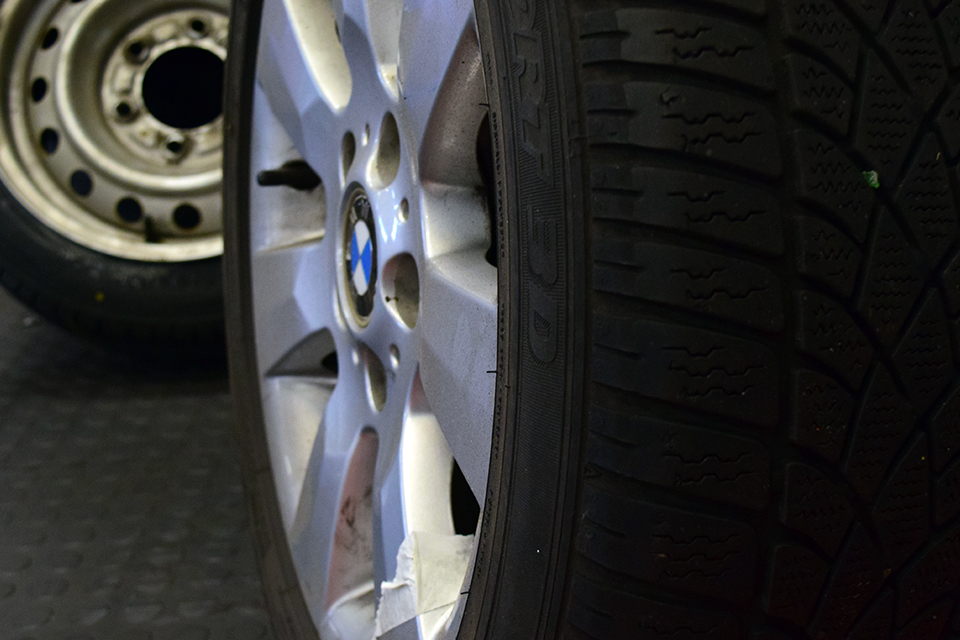 The regulations say that "a tyre should not be used on a road if it's not maintained in such condition as to be fit for the use to which the vehicle is being put". This means the tyre must be fitted on a suitable wheel with a suitable valve etc.
This part of the regulation therefore gives you reasons for rejection such as:
damaged or misaligned valve stem
tyre incorrectly seated on the wheel rim
But how 'stretched' would a tyre need to be before it's in breach of the regulation, and how would you prove it?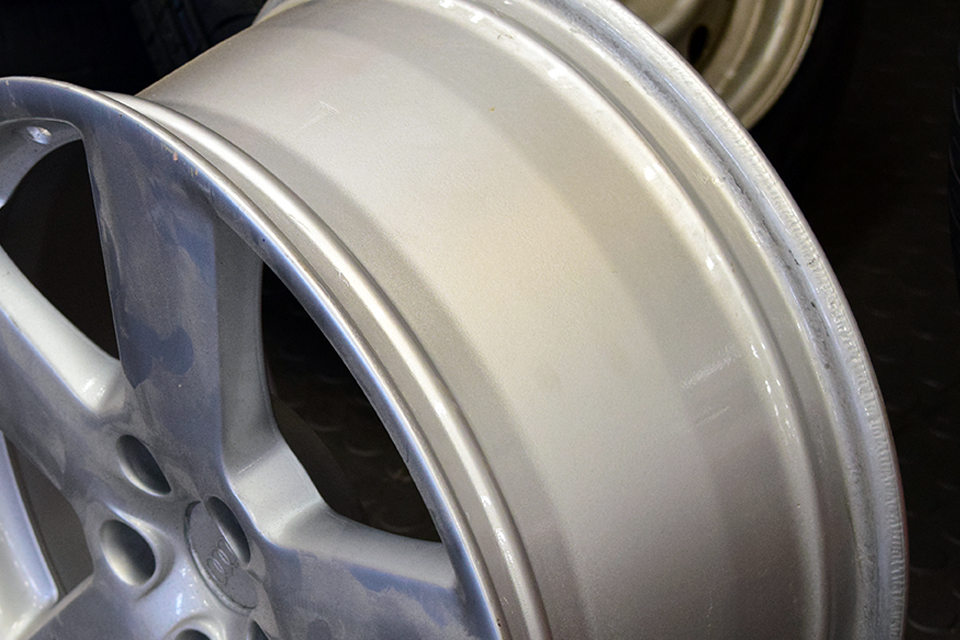 The European Tyre and Rim Technical Organisation publish a standards manual with approved rim widths for all sizes of tyre. However, if a tyre is fitted outside of this recommendation, it does not necessarily mean the tyre will be incorrectly seated on the rim.
Whether the tyre is correctly seated will also depend of the tyre make, load carrying capacity, rim design etc. The following diagrams are representative of a correctly and incorrectly seated tyre.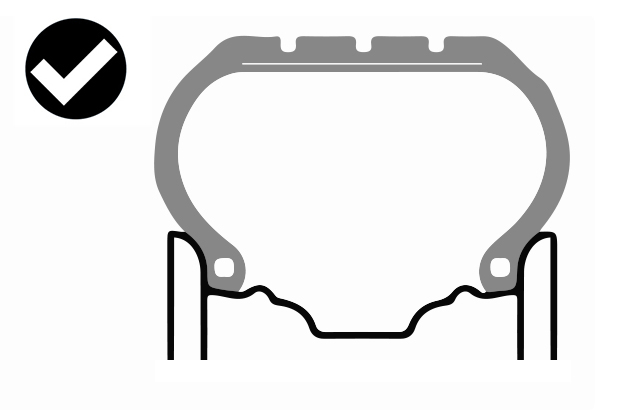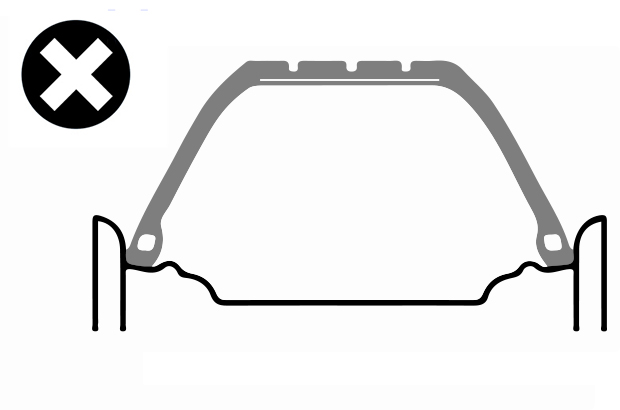 In this example, the wheel rim and tyre are incompatible and there is a clear gap between the tyre bead and the wheel rim because the tyre is over-stretched.
When this happens, the vehicle should be rejected for the tyre being incorrectly seated on the wheel rim. Where this isn't obvious, the nominated tester should pass and advise.
Another thing to note is that the driver of a vehicle with narrow tyres on wide rims may find that their insurance is invalid in the event of a claim.
If you have any examples of extreme stretched tyres, please email the photos to MattersOfTesting@vosa.gsi.gov.uk.
This article was updated on 26 May 2016 to include clearer diagrams of correctly and incorrectly seated tyres.