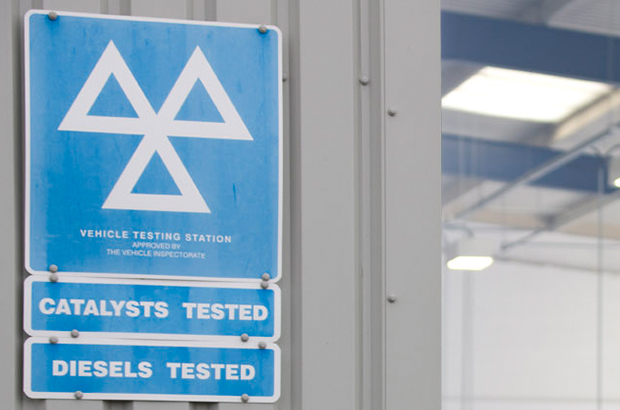 Although most garage owners and MOT testers follow the rules and work within legitimately run businesses, there are still those who try to cheat the system.  
Anyone attempting to defraud the MOT isn't just committing fraud, they're also putting the public at risk by allowing what could be an unsafe vehicle onto the road.

Minimising risk to the public
We investigate all reports of MOT fraud. And when we do find any evidence of it, we take immediate action.
We conduct a variety of activities to check that garages are operating within the law.
These can include site visits, vehicle inspections, posing as a customer to assess standards and procedures and, in some cases, covert surveillance by our specialist teams.
Last year's results
Last year we investigated 511 garages and 483 testers. As a result of this, we stopped 45 garages and 111 testers from testing. For the most severe cases, we took them to court as well.
We've also seen an increase in authorised examiners reporting staff that they suspect of committing fraud. By following good management controls and conducting audit checks you can help us put a stop to MOT fraud. We encourage managers who find these problems to come to us.
The case below shows just an example of the successful work we've done bringing MOT fraudsters to justice.
Testers guilty of issuing fraudulent MOTs
Last year, we received reports that a garage in Brockley, London, was issuing MOT certificates without testing vehicles.
So, to investigate, we carried out 3 days of covert surveillance at the garage.
Over those 3 days, we found that 2 testers at the garage had been issuing MOT test certificates to vehicles that hadn't ever been to the garage. Of the 45 vehicles they had registered for test, 27 hadn't been to the garage.
Later they both admitted to issuing MOTs without checking vehicles and that they had no knowledge of the condition of any of them.
When taken to court, both men pleaded guilty. The garage owner was given an 8 month suspended sentence, ordered to carry out 200 hours of unpaid work and pay costs of £2,500 and an £80 victim surcharge.
The other tester was given a 4 month suspended sentence, ordered to carry out 200 hours of unpaid work and pay costs of £500 and an £80 victim surcharge.
We also banned them both from testing for 5 years.
Reporting suspicious activity
As you can see, anyone who puts the public at risk will be dealt with accordingly. Our enforcement work is vital for protecting the integrity of the MOT and the safety of the general public.
Later this year, we'll be launching a service on GOV.UK where you can report suspected MOT fraud. We'll blog about this closer to the time of its launch.
In the meantime, if you suspect someone of committing MOT fraud you can report this by calling the confidential line 0800 030 4103.