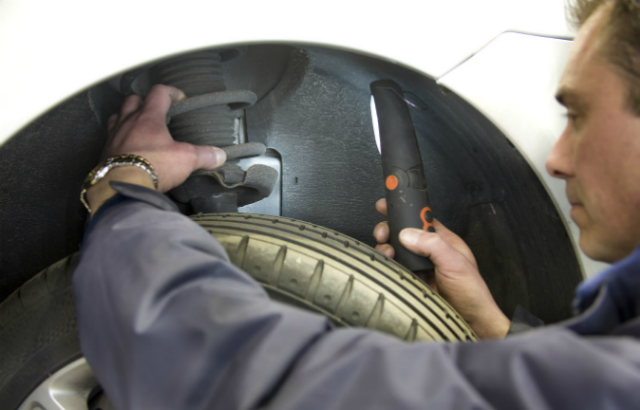 Late last year, I told you about the work we're doing to make technical information available on the MOT testing service.
Since then, we've been looking at your feedback and thinking about what technical advice for vehicles we could add to the MOT testing service.
We've now developed this feature and have added it to the service.
Helping you to test vehicles safely
We want to make sure that this information helps you test vehicles safely and correctly.
It's important that during a test you're safe and that you don't accidentally damage the vehicle. We also want to give you all the help you need to make the correct decision.
You can now find new information on:
steering and suspension including manufacturers design features and tolerances 
special features, such as how to put an electromechanical parking brake system into bedding mode before roller brake testing
the roller brake test, including whether a vehicle can be brake tested using a roller brake tester without causing damage to the vehicle
unusual features, such as testing certain vehicle types with the ignition off ensuring that the brake servo is fully charged
other useful tips, like how to jack up some vehicles with air suspension
This first version has advice on how to test around 20% of vehicles. But the way we've built this feature means that we can add to it quickly and easily. So, we'll regularly update it with more information as we get it. 
'This vehicle has testing advice'
If you're testing a vehicle and see the below banner, that means there's technical information on the testing service to help you.

Once you click the link you'll be presented with any information we have for the vehicle.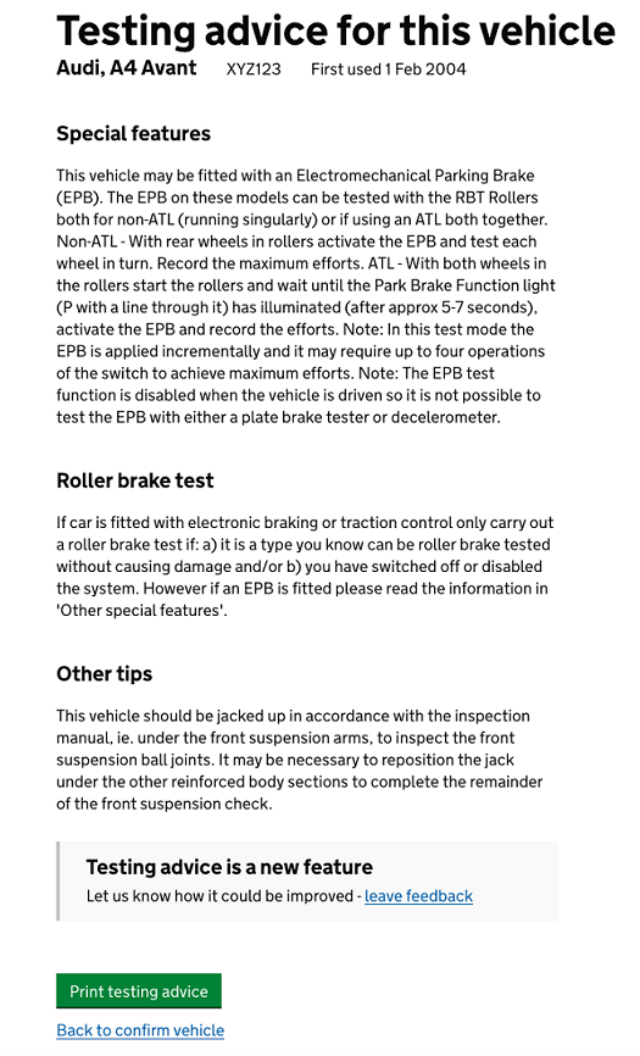 You can also print it if you need to.
Listening to you
Following your feedback, we're still looking at the possibility of you being able to the add technical information that you know. I still think this is a great idea, but we need to look at how this would work and how we could make sure that the information added is correct.
In the meantime, if you have any suggestions on what we need to do to improve this feature then let us know in the comments below.