Christmas is coming, the goose is getting fat, and someone, somewhere, is merrily driving along in a dangerously unsafe vehicle.
Luckily for us, our nation's MOT testers are working every day to find dangerous problems with the vehicles motorists bring in.
As an early Christmas present for you, here's a selection of the juiciest things they've found over the last few months.
One completely corroded fuel cap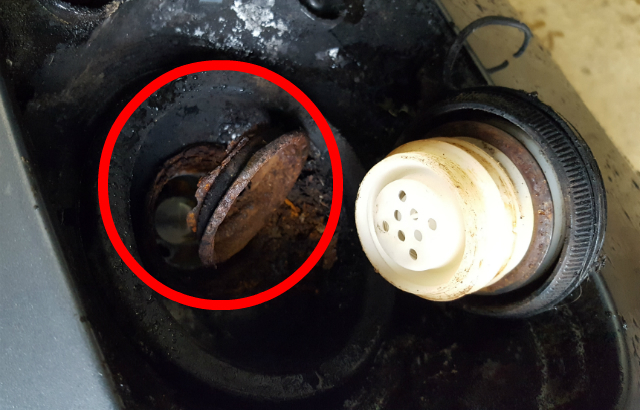 Cam in Gloucestershire sent us this photo of what he called a "slightly insecure fuel cap on a 2002 Nissan Micra".
Needless to say, he was understating the problem for comic effect.
As you can see, the fuel filler neck has corroded away and is almost completely detached. This could have allowed petrol to spill onto the road, creating a fire hazard.
Well done Cam for making our roads that little bit safer this Christmas.
One badly chewed seatbelt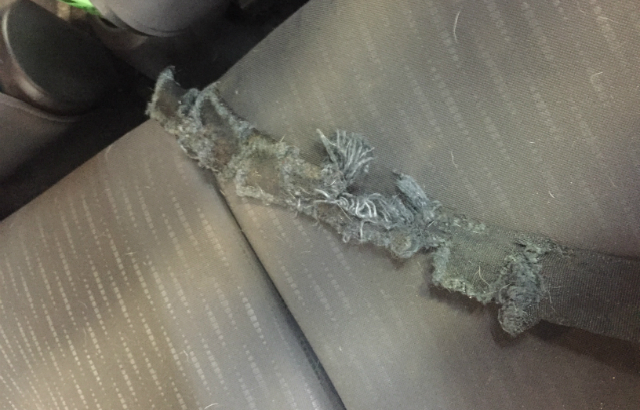 This photo of a seatbelt on a 2010 Yaris was sent to us by Andrew.
His best theory as to what happened here is that the owner's dog chewed through it, meaning it'd be useless in a serious accident.
One van held together with duct tape and cardboard
This is a photo of an underside of a 2004 reg Transit van that an MOT tester named Stuart sent us.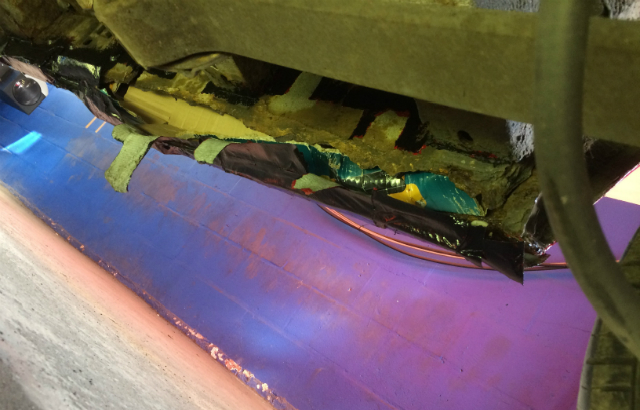 It might be a little hard to see because of the angle of the photo (the grey in the bottom left corner is the floor), but parts of the van have corroded away, leaving gaping holes.
The owner has then tried to fix the problem by stuffing the holes with cardboard and holding it in place with duct tape!
Here's another photo, to show you just how bad the underside of this van really was: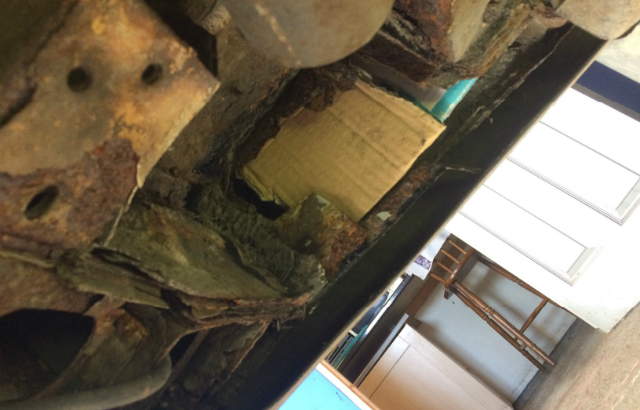 This vehicle was obviously not roadworthy and thankfully it was taken off the road as a result of Stuart's work.
And a pair of corroded radius arms
For the final part of this edition of Horror Stories, we have a two parter. Both are radius arms from different vehicles, both are corroded right through.
Here's the first photo. It's from a 2004 Vauxhall Agila and was sent to us by Philip in London: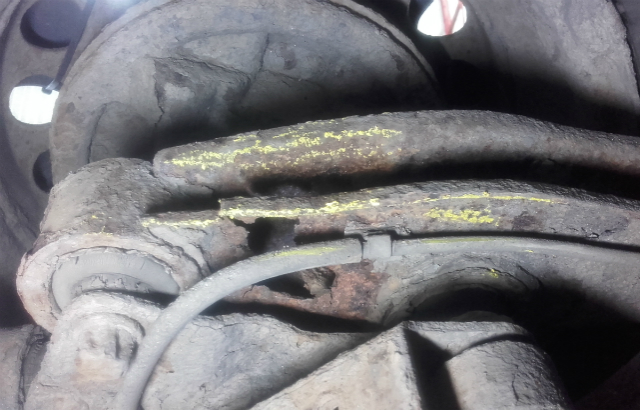 Apparently the owner tried to argue that it was safe to drive! Philip disagreed and failed her vehicle. Judging by the photo, he was right.
And here's the second, from a 2007 Nissan Qashqai: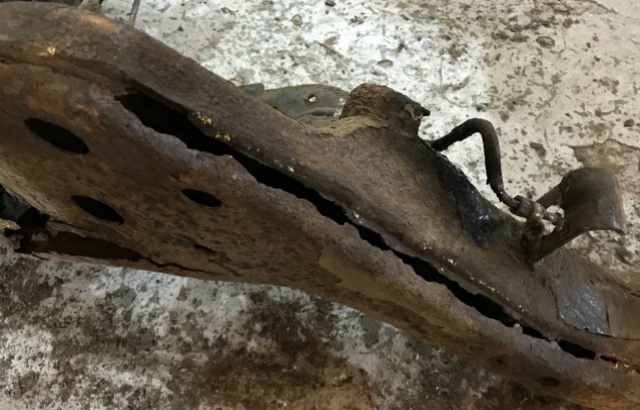 According to Terence, who sent us the photo, the arm on the other side was just as corroded.
Radius arms come under a lot of stress when in use, so both these vehicles were clearly unsafe.
By taking them off the roads, these testers have done their bit to help keep Britain's roads safe.
The response to the last edition of MOT Horror Stories was amazing and some of the photos you sent in were truly hair-raising. Sorry we couldn't include them all.
If you've tested a particularly dangerous, ridiculous or outrageous vehicle, please send your photos to socialmedia@dvsa.gov.uk along with a brief description of what you found.